Without darkness LIGHT has no definition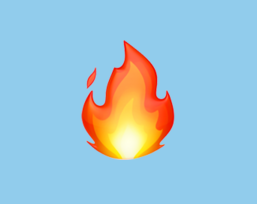 LIGHT without FIRE
From campfire TALK to MASS SPEECH on the Internet
Writing is the graphic expression of actual SPEECH
The pen is the TONGUE of the mind (Horace)
Long before people TOLD STORIES of being abducted by aliens,
they TOLD STORIES of being visited by angels, or gods, or demons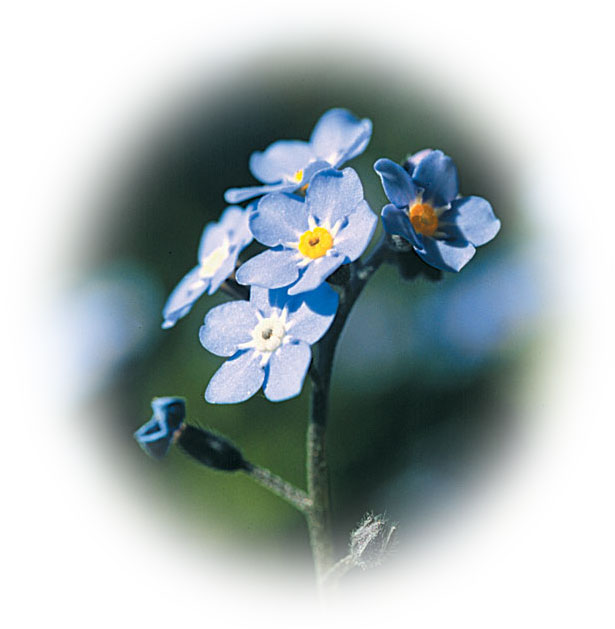 THE  MYSTERY  OF  THE  MISSING  PORTRAIT
[A Brain Teaser]
Copyrights Olga Pitcairn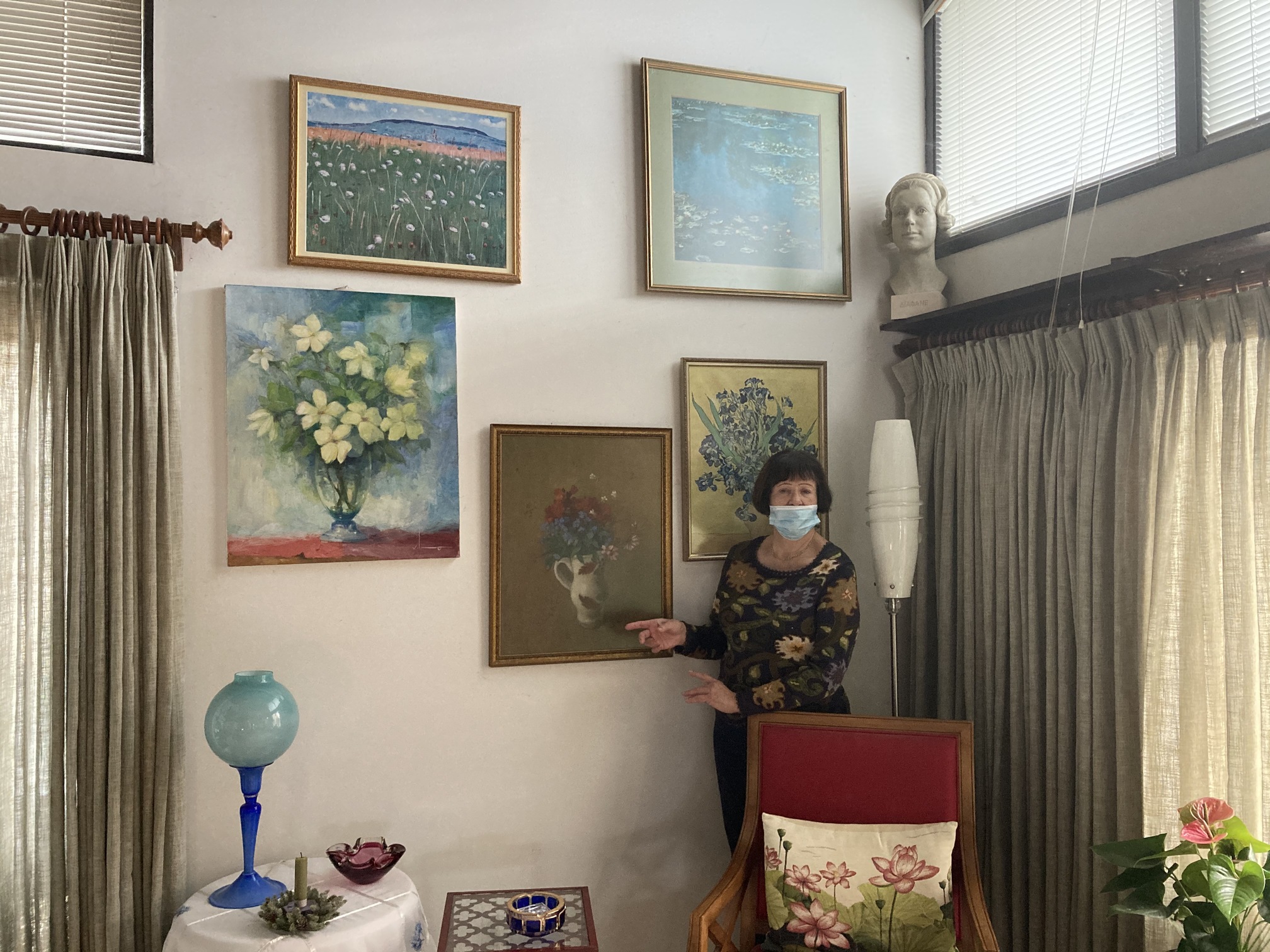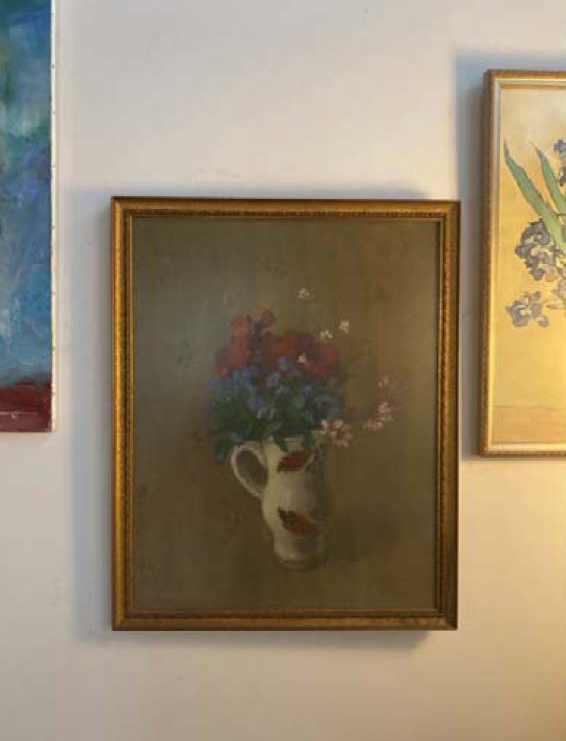 WALLFLOWERS AND BLUE FORGET-ME-NOTS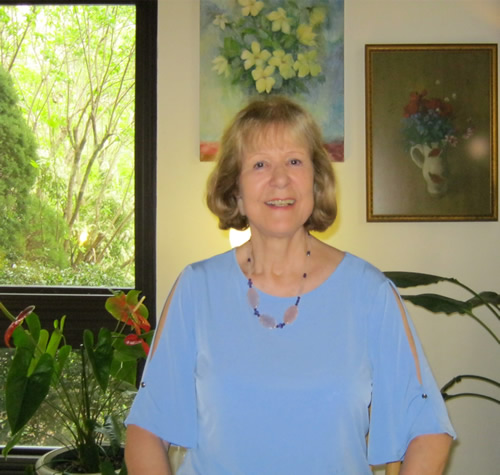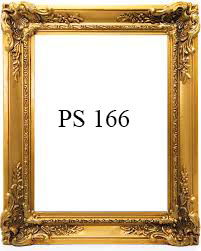 Missing portrait of
Cees (Cornelis) Jonkheer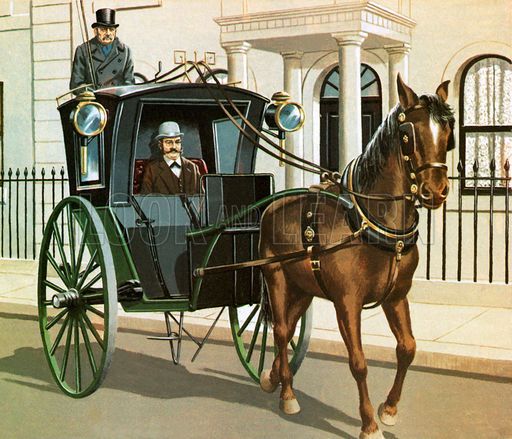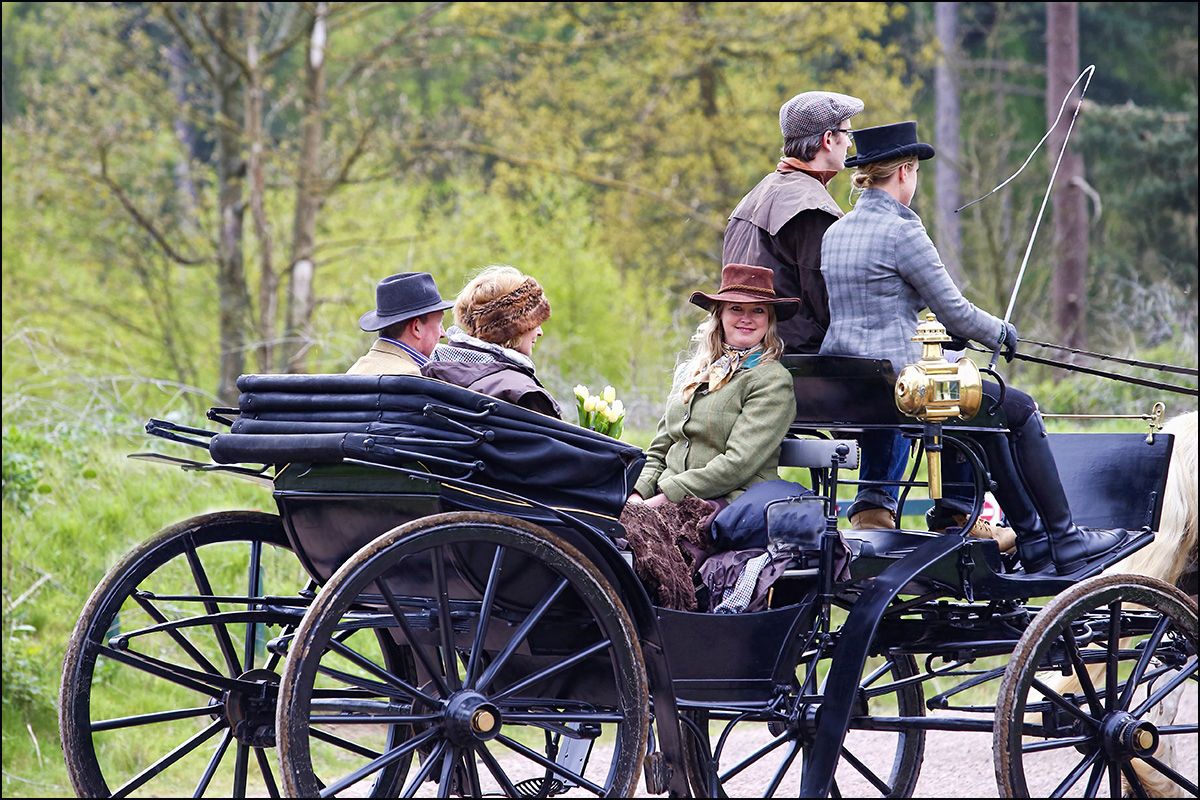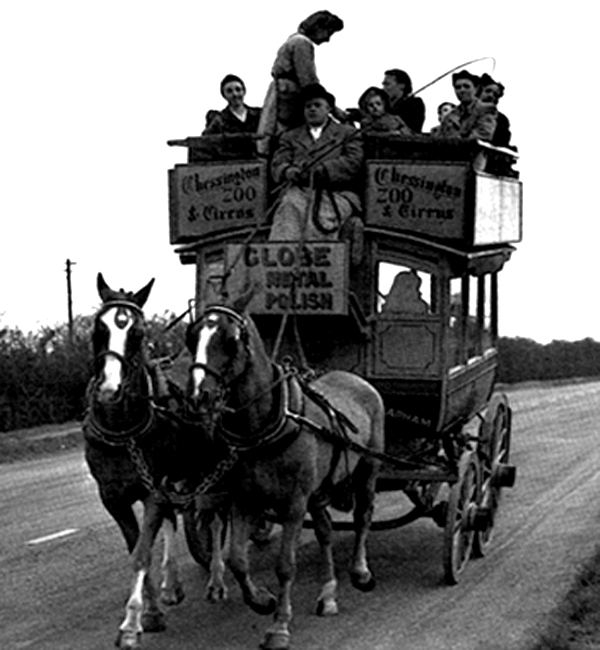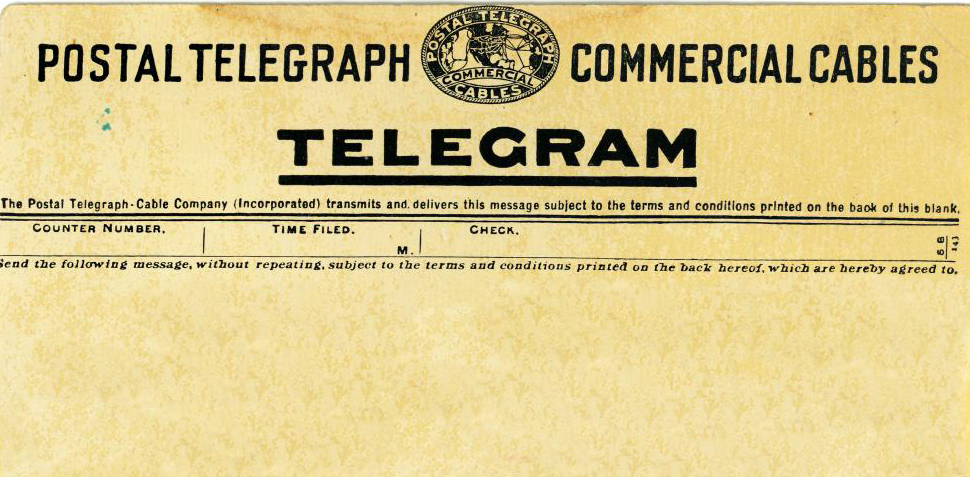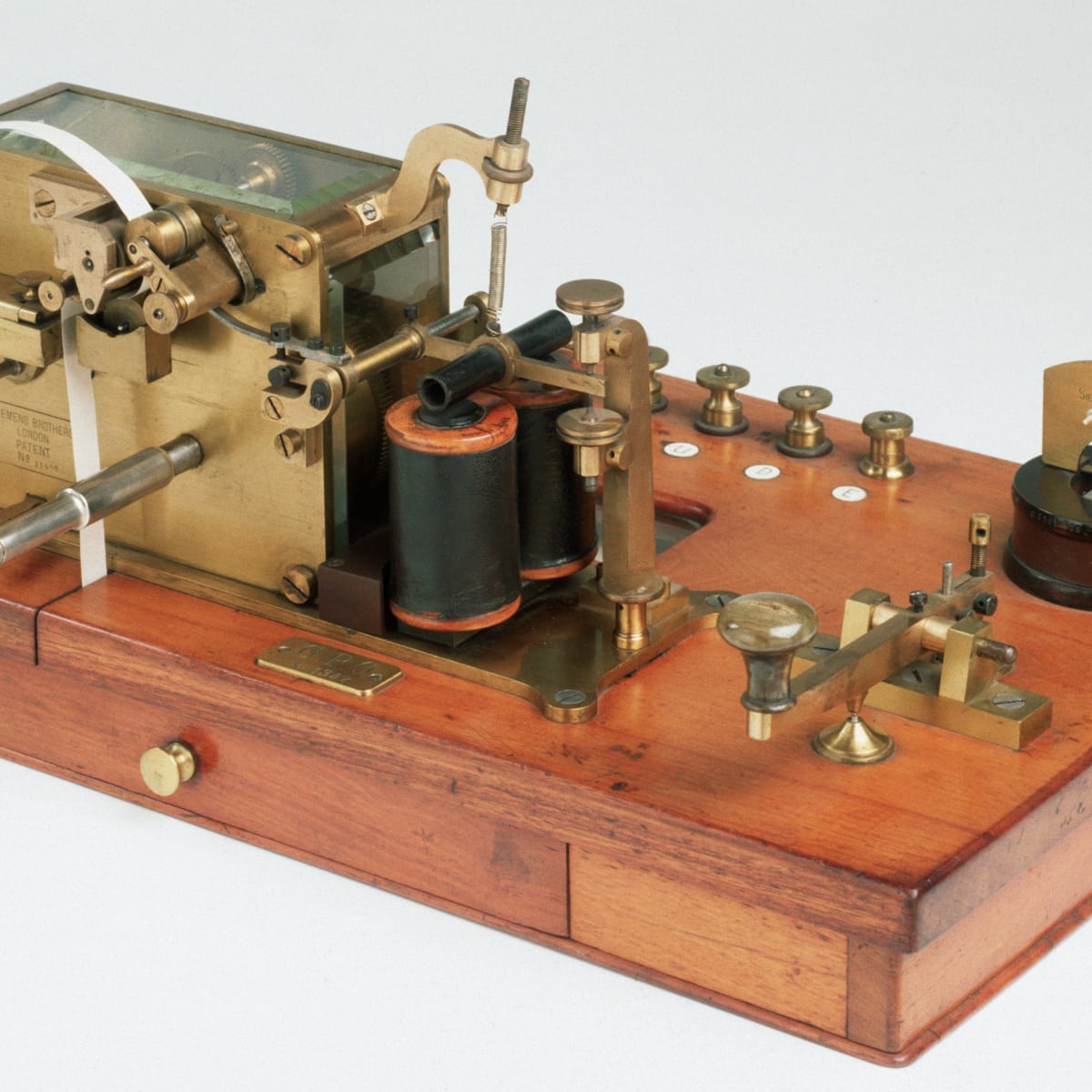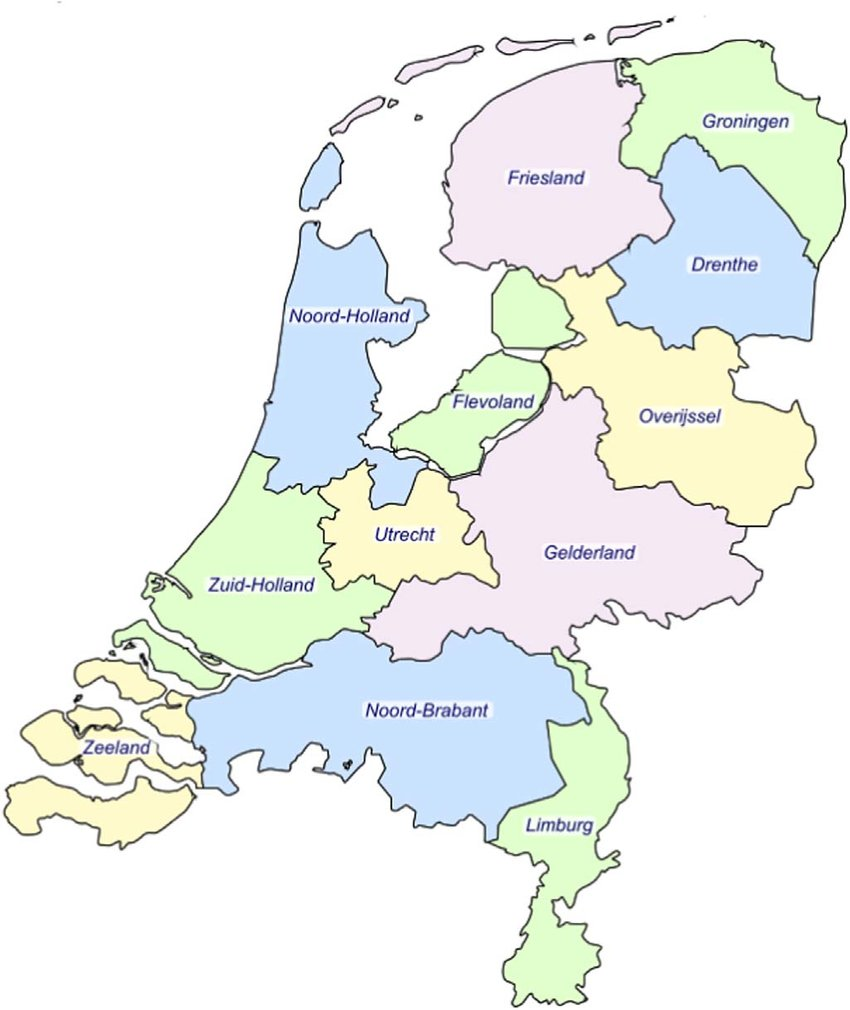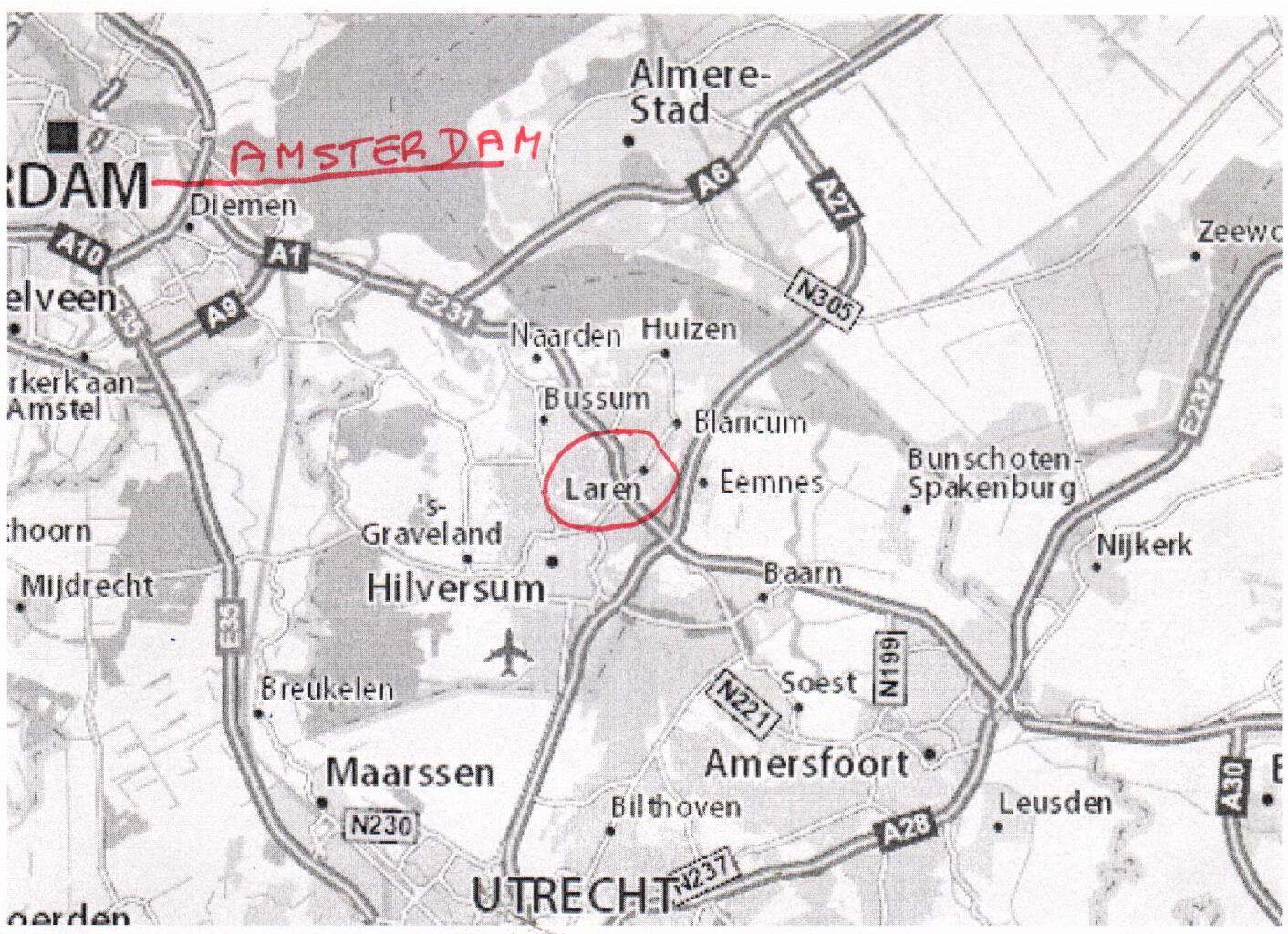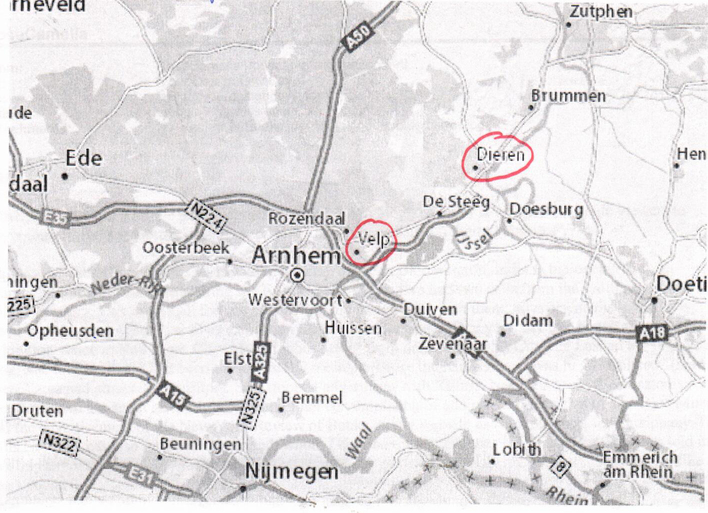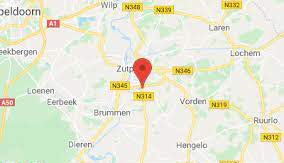 VELP, the Netherlands
     Christmas 1910: Cees Jonkheer promised his son Anton (born Christmas 1885) for his 25th birthday a trip to Paris.
PARIS, Hotel MONNIER, May 1911
     Anton Jonkheer looked at the train ticket for his return home—Paris/Brussels/Amsterdam—and, smiling, put it in his coat pocket. Concierge Pieter Goudsmit hailed a Hansom cab and bade Mr. Jonkheer "Tot ziens en goede reis" (Farewell and safe travels). 
     Upon arrival in Amsterdam Anton went straight to the offices of Het Laatste Nieuws on Kerkstraat. At the reception desk he asked to see the editor. The clerk told him his boss was out of town. Anton asked for a job application form. 
     Eager to see his father, Anton sent a telegram that he would take the train to Arnhem the next day, arriving late afternoon. He spent the day in his hotel; writing an article on French authors he intended to submit with his résumé to the editor. 
     When Anton entered Centraal Station a porter took his valise, and they headed for the train to Arnhem. The conductor took him to his seat in a compartment. A young man stood up and introduced himself as Leopold Moojer, known as Leo; his family had their roots in Almelo, Overijsel. Anton said his family resided in Velp, Gelderland, but their roots were in Den Bosch, Brabant. 
     Smiling, they settled in their seats across from each other. 
     Anton gave Leo the low down that he had just returned from Paris. He wanted to be a journalist working for Het Laatste Nieuws. He had two older brothers and a much younger sister, Cornelia; the family called her Nel. His father was a military man and until his retirement had been stationed in Java, the Indies; that's where he, Anton, was born. 
     Leo informed Anton that he worked for a real estate agency in Arnhem; that his father was a police constable, and that he and his sister Dina were the youngest of eight children. He had been visiting his sister, who was married to a book-keeper at an insurance company where he once also worked. Nicodemus, his brother-in-law, had asked to rent them for the summer a cottage in Gelderland.
     Formalities settled, the young men had a lively conversation about life in general. They exchanged addresses. Leo promised to visit Anton soon. 
     The train arrived in Arnhem. On the platform the young men shook hands firmly. Hans, the Jonkheer's family coachman, took Anton's valise. Leo waved as the barouche landau left direction Velp. 
     The carriage stopped at Villa Amourette in the Annastraat across from park Larenstein. Hans took the valise down and informed Anton that Mrs. Jonkheer and Miss Nel had left for Den Haag. Cook had made dinner. His father was in bed with a cold and wished to see him right away. 
     Worried, Anton dashed upstairs. He called out that he was home and entered the bedroom. Cees was in bed propped up between pillows: a large blue silk scarf around his neck hid his beard and a fluffy white night cap crowned his head. Anton rushed into his father's outstretched arms. He took the cap, ruffled his father's white-streaked black hair, and planted a smacking kiss on his pate. He replaced the cap and confessed that he was glad to be home. Cees laughed as he took his son's hands to squeeze them. Then he bid him to have dinner alone. Anton should tell him about the City of Light after breakfast. 
     Anton arose early. He went to the walnut wardrobe in his bedroom and opened it. He chose a gray-checked suit. As he combed his black hair, he scrutinized himself in the mirror above the wash-stand. "The spitting image of Father except for the beard," he whispered, his brown eyes shining. "Maybe I'll grow a moustache?" 
     Tall and lanky, Anton looked dapper when he dashed downstairs for breakfast. Cook's specialty was a waffle-grilled ham and cheese sandwich. He had two. She let the cat out of the bag that Miss Nel had been courted by an unsuitable young man and Mrs. Jonkheer decided to take her to relatives in Den Haag for a change of scenery. Out of sight, out of mind was the motto.   
     It was a clear day and Anton walked to the bus stop on Hoofdstraat. The privately owned horse-drawn omnibus started at Arnhem and on to Velp/Rheden then to Doesburg/Westervoort and back to Arnhem. Anton got out at Rheden. He took the road to Dieren on foot to Boerenplezier, the family's farm.
     Hans was in the stable. He inquired about Anton's trip; who replied he had a fantastic time. Then Anton broached the subject he came for—about boarding a poor young artist, a painter born in Zwolle. When he was a child his parents went to Paris. The painter's name was Phlip Goudsmit. Hans smiled broadly, saying he had a cousin living in Zwolle; perhaps he would know some Goudsmit relatives. Nodding, Hans said Phlip was welcome. He got the carriage ready and drove Anton to Villa Amourette; then took Cook to the market. 
     Cees sat in his cherry-red velvet Victorian wingchair when Anton entered the sun-filled parlor. Drawn velvet curtains, an attractive shade of salmon, showcased—center stage window—a large gilded bird cage. As soon as it saw Anton, the yellow parrot cackled. Cees held out his arms. After a warm embrace, he pointed to the chair nearby; it fronted a table with a coffee pot, sugar bowl, creamer, and two cups and saucers as well as a plate with stroopwafels. 
     "Anton," Cees took a handkerchief from the pocket of his charcoal gray hand-knitted cardigan that enhanced his silvery beard, "tell me about your escapades." 
     "Let's have coffee first." Anton eyed the home-made cookies. He gave his father a steaming cup. 
     A twinkle in his brown eyes, Cees sipped as he watched Anton eat with gusto. He put his cup on the small table next to his chair and took a stack of cards. "Thank you, son, for sending me these wonderful memories." He held up a postcard of the Eiffel Tower. "Paris! The City of Light!" Ceese's face lit up as well. "I'm eager to hear about all the wonders you encountered."
     Anton reached for the postcard. "The City of Light, indeed," he gushed. "Those French invented a wonderful new way of living at night. Father, you should see the boulevards and the monuments when lit up! This city is like a huge cabaret with people dining outdoors and dancing in the parks." Anton waved the Eiffel postcard. "This emblem is their beacon. It was the entrance to the 1889 Paris World Exposition." He took a deep breath. "But I've been told that it commemorated the 1789 centennial of their bloody revolution. This beacon is a marvel when lit like a Christmas tree." He put the postcard on the coffee table. 
     "You know that I wanted to visit the home of my favorite author, Stéphane Mallarmé?" Cees nodded. "So I paid homage and went to Rue de Rome. I stood there in awe, thinking of his influence on me; on how to use words; that words have a meaning."
     Anton reached for the postcards his father was holding. He took a card and held it up, laughing. "This is a portrait of Debussy. He set to music Mallarmé's poem Afternoon of a Faun."
     "Of course you attended the concert?" Cees smiled.
     "Of course, Father! It was memorable. And I made up my mind to become a literary journalist." He went to the bird cage. Holding up a wagging finger, Anton crooned, "Queenie! Queenie! Tell Nel that I have applied for a job at Het Laatste Nieuws in Amsterdam!"
     Loud clapping filled the parlor. The parrot cackled. 
     Anton returned to his chair, clapping softly. 
     Cees beamed. "Son, congratulations!"
     "Well . . . I still have to fill out my job application," Anton confessed. "I decided to include an essay on French authors, so the editor knows I'm serious."
     "French authors?" Cees leaned forward. 
     "I thought of Victor Hugo. He wrote Les Miserables. And of course Balzac, who was an expert on human nature. And also Flaubert; Madame Bovary is still a big hit with the ladies." Anton chuckled. "It was considered pornographic because she wasn't hiding her adultery." 
     "How about Emile Zola. He wrote a letter about that dreadful Dreyfus Affair." The military man was visibly agitated.
     "That letter, J'Accuse, made Zola famous." Anton nodded. "He was a defender of the down-trodden. I admire Zola. He was a true journalist and a great critic. I hope I can step into his footsteps. Zola . . ." Anton hesitated, "wrote Nana. I don't think I have talent for writing novels."
     Anton took a postcard and gave it to his father. "This is Hotel Monnier where I was staying. Henri Monnier was a famous caricaturist. Our concierge, Pieter Goudsmit, guess what, Father," Anton chuckled, "Pieter was born in Zwolle! Well, he got me a theater ticket for the play Joseph Prudhomme." 
     "What was it about?" Cees stroked his silvery gray beard.
     "Oh . . . about the quintessential "citizen". Joseph was of course pictured clownish so the audience could laugh without being embarrassed. I'm sure they saw in him their neighbors, and hopefully themselves." Anton grinned. "Indeed, Monnier was a word painter, colorfully describing the bourgeois period." He put the stack of cards on the table. "More coffee, Father?"
     Cees gave him his cup. As they were sipping, Anton blurted out, "Father, I promised Pieter Goudsmit to ask you if his son Phlip, a young painter, can stay at Boerenplezier. Hans said Phlip is welcome if you agree."
     "How can I refuse?" Cees said with a wink. "What's Phlip like?'
     "I haven't met him, so I can't tell you what he's like. His father said Phlip wants to paint Dutch scenes."
     "Cook told you about," Cees smiled, "Mother and Nel visiting relatives in Den Haag?" He winked. "Most likely they won't return until August. The young man must come soon. Send a telegram, son."
     Relief showing in his face, Anton got up and gave him a warm hug. "I'll go to the post office right away."  
     Anton went to the kitchen. He left a note for Cook that he would not be having lunch; he was going to Arnhem. Then he ran upstairs to his room and got Leo's address. 
     Whistling, Anton walked to the bus stop. In Arnhem he went to the post office. He sent the telegram to: Goudsmit, c/o Hotel Monnier, Paris. Phlip welcome mid June. Confirm arrival to Leo Moojer, Makelaar Tom Gelder, Arnhem. Signed Anton Jonkheer. 
     Still whistling softly, Anton entered the office of Makelaar Tom Gelder. Leo jumped up from his chair and smiling broadly welcomed him with a warm embrace. Anton suggested having lunch at restaurant De Schimmel. As they were eating veal croquettes with mustard sauce, their specialty, Anton told him to expect a telegram from Paris regarding the arrival of a young painter by the name of Phlip Goudsmit. The artist would stay at Boerenplezier, the family's farm near Dieren. Then Anton invited Leo for coming Sunday lunch at Villa Amourette. 
     When the two parted, they were beaming. Leo quickstepped direction office and Anton, looking at his watch, walked toward Velp. On the way he bought the local newspaper. Arriving at park Larenstein, he sat on a bench. When he finished reading the paper he crossed over to Annastraat. 
     Anton entered the front yard of Villa Amourette. The apple trees were in full flower. As he strolled up the path, he sniffed the air, enjoying their perfume. He opened the front door and stepped inside.
     Cees was in his wingchair reading a newspaper when Anton entered the parlor. "Son," he put the paper on his lap, "what have you been up to! Cook is curious to know what you had for lunch in Arnhem."
     Grinning, Anton gave his father a smacker on his head. The parrot cackled. Anton went to the chair next to the cage. The bird moved to be near Anton when he sat down. "Queenie," he whispered, "I had lunch with a handsome young man and we ate delicious croquettes." The parrot hopped around the cage, cackling its heart out. Anton reached for a jar on the window sill and took out a nut. Queenie flapped her wings and rushed up to get her treat. 
      Anton went to the chair across from the coffee table and sat down.  
     Cees wagged a finger when he said, "Croquettes? That spells De Schimmel! How long have you known this handsome young man?"
     "We met on the train. He was visiting his married sister in Amsterdam."
     The parrot cackled and screeched, "Fiepjes! Fiepjes!" 
     Anton got up and gave Queenie one more nut, saying that if she again interrupted— he stuck out his tongue like Nel always did— he would cover her cage with the lace cloth, he pointed, that was neatly folded on the window sill. He returned to his chair.
     "His name is Leopold Moojer. The family is from Almelo. Leo works in Arnhem at Makelaar Tom Gelder."
     Waving the paper, Cees rose from his chair. "What a coincidence! The father sold me Villa Amourette when I married Mother! She fell in love with the name. The house needed repairs but the garden was a delight." He sat down. "We never regretted living here." Cees slowly folded the paper. "Now, Anton, go ahead and tell me what you were contriving with handsome Leo."
     "I told him about the telegram I sent. And that Phlip will contact him when he would arrive in Arnhem. Hans will then fetch him."
     "Tell Hans to bring him straight to Boerenplezier." Cees shook his head. "We'll meet later."
     "Father, I invited Leo over for Sunday lunch. I thought you would like to meet him."
     Cees chuckled and, as sternly as he could, said, "Tell Cook to make her famous chicken dish. And to go easy on the spices as Dutch folks aren't used eating Javanese cuisine." 
     Visibly pleased, Anton jumped up. "At your command, Sir!"
     In her native Java she was Kokkie. When Mrs. Jonkheer Senior asked her to come along to her native Holland—she had not been feeling well after the birth of Anton—Kokkie accepted because she adored the baby; the thought of never seeing him grow up made her bones ache. Subsequently, she, a diminutive, brown-skinned woman, now in her early fifties, became Cook. 
     When Anton entered with a flourish the kitchen Cook was at the stove.  With a chuckle in her voice she said, "Easy on the spices?"
     "Been listening at closed doors again?" Anton sat down at the large kitchen table. 
     "Sunday lunch with handsome Leo a potato-eater? My delicious curried potatoes will do the trick." Cook stirred the pot with a ladle. 
     Anton smacked his lips. "You know that is Father's favorite and delicious with your chicken in coconut milk. But be easy on the sambal. Please, rice for me, Kokkie!"
     "My famous fried rice for the apple of my eye," she said with a smile.
      Anton joined Cook. He put his arm around her and gave her a peck on her hair. "What will be the dessert?" 
     Cook cackled, imitating the parrot. She held up the soup ladle and pointed toward the door. "That will be my surprise."
     Cees did not attend the local Dutch Reformed church on Sundays but read his Bible at home. Legs crossed, Anton sat across from him, holding his Bible close to his face. Through the window behind his father's chair he could keep an eye on the front yard. 
     Cook entered holding a tray with a small bottle of Genever, three glasses and a plate with fried peanuts that she put on the coffee table. She whispered in Anton's ear that the table was ready; she returned to her domain. 
     Anton got up slowly and sneaked up to the cage. He put the Bible on the side table near Nel's chair and, a finger to his lips, approached Queenie. The yellow parrot cocked its head and softly twittered. Anton pointed to the jar with nuts on the window sill and whispered, "Father. Father." Queenie flapped her wings and screeched "Father! Father!"
     Father, hearing the bird's screeching. glanced direction cage.
     "Father!" the bird cackled excitedly. Anton gave it a nut.
     "Yes, Anton?" Cees took off his reading glasses.
     "Cook told me the table is ready." He took a few steps toward the dining room. "Can I open the doors?" 
     "No, son. You can play host next time."
     The front door bell rang.
     "Hans will answer." Cees put his Bible on the small table near his chair. He rose and joined Anton.
     Hans opened the parlor door to let the guest inside.
     Leopold Moojer was slender and of medium height. His thick hair was the color of honey. Clean-shaven, he had a square jaw, straight nose, a well-formed mouth and sapphire blue eyes. He entered holding a bouquet of white carnations.
     Cees stretched out his left hand to take the flowers. Then he shook Leo's hand as he said warmly, "Anton thinks highly of you. Welcome, Leo!"
     Hans took the bouquet and closed the parlor door.
     "Fiepjes! Fiepjes!" Queenie screeched. 
     Anton dashed to the cage. He fumed "Shut up" as he took the lace cloth, putting it over the cage. He turned to Leo. "Nel taught it dirty words and now Queenie bribes us. She wants her nut." 
     Leo laughed and said to Cees, "When I was a child we did the same tricks. We loooved," he chuckled, "farting in front of guests."
     Smiling, Cees poured Genever. He nodded to Anton, who took two glasses, handing one to Leo. Cees held his glass high. "Let's drink to childhood memories!"
     The trio had a wonderful time reminiscing; trying to outdo each other with stories about their wild, careless boyhood. Choking with laughter, Cees poured more Genever. Hans waved frantically from the door to the kitchen. Cees waved back. He drank bottoms up. "Anton, open the doors!"
     Anton took Leo by the elbow and they went to the French double doors leading to the dining room. "You take the left, and I take the right. And when I say SESAME, we fling them open . . . to reveal a feast you will forever remember."
     Cees had sneaked up behind them and shouted, "SESAME!"
     Like a pistol shot . . . the doors flung open.
     Cees whistled softy. Anton's face was a picture of surprise. Leo's eyes were fixed on the crystal vase with white carnations flanked by two smaller ceramic vases with white apple blossoms in the center of the table. 
     Cees stepped between the two and entered, saying, "Cook has outdone decorating; my mother's favorite tablecloth, used only for special occasions." He turned to Leo. "Indeed, this is something to remember forever. Leo, you are special!"
     Still eyeing the bouquet, Leo entered. He then looked into Cees's eyes and said, voice choking, "You make me feel like family. Please, call me Poldie." His chest heaved. "My nickname since I can remember."
     "Poldie," Anton took him by the elbow, "I'll show you a photograph of Father and his soldiers when he was stationed in the East Indies." Cees was on their heels when they went to the fireplace. 
     On the wall was a large, framed, black and white picture. Straightening his shoulders, Cees pointed, saying, "This was my 5th infrantry. I was a colonel when I retired. My wife, Anton's mother, was unwell. We returned to Holland."
     From the kitchen entrance Hans announced, "Mr. Jonkheer, lunch is ready."
     Cees took Poldie by the elbow and took him to the table, pulling out the chair facing two paintings. "Sit down, Poldie." He nodded at Anton to sit facing the parlor. 
     "The feast can start, Hans!" Cees sat in his armchair facing Anton.
     Cook entered with a platter that she put next to Cees, murmuring "Adhoo". He laughed and said to Poldie, "Cook's coconut chicken is everyone's favorite."
     Hans came with the curried potatoes. Anton waved to put the dish between himself and Poldie. Cook put the bowl of fried rice next to Anton, whispering "Adhoo."
     Hans returned with a jug of beer and put it between Cees and Poldie.
     "I'll take care of the chicken." Cees took the carving utensils. "And, Poldie, you pour the beer."
     The dishes were passed around.
     "Where can I get this spice?" Poldie had dug into the potatoes. "It's out of this world." He mashed a potato in the coconut milk. "This is delicious, better than gravy." He put a heap full into his mouth. 
     "We have friends in Java. We exchange care packages. They send us the spices making Cook and me happy and in return they get food for thought: books and magazines." Cees waved toward the paintings. "That picture shows the island Bali and the famous rice paddies. On the right is a coconut tree. The flesh of the coconut fruit is grated and put in airtight containers. Cook also makes a wonderful coconut pudding."
     "I think that will be her surprise dessert, "Anton blurted out. "I hope she'll serve it with her super rum sauce."
     Soon, the platters were empty.
     Cees wiped his mouth, took a sip of beer, and stated, "We have had an invasion of locusts. Cook will be happy."
     Hans cleared the table of dishes and plates. He returned with dessert bowls and a saucer with berry sauce.
     Cook entered with the dessert. She went to Poldie and put the dish next to his bowl. "Dutch vanilla custard!" she bragged; then she pointed at the saucer. "And your famous berry sauce." Before leaving she whispered "Adhoo" in Anton's ear.
     The men returned to the parlor for coffee and a smoke.
     They discussed the arrival of Phlip the painter. Poldie told father and son that his brother-in-law was a Sunday painter and would like to meet Phlip. The family farm at Dieren was not too far from Laren, where he had rented a furnished cottage for his sister Dina's family.
     In a jolly good mood, enjoying the company of the two enterprising men, so full of joi de vivre, Cees said, "Anton, tell Hans to get ready. We'll take Poldie home!"
TEN DAYS LATER
     Hans drove the carriage into the paved kitchen garden. He tethered the horses. Then he went to the door to the kitchen and entered. 
     Cook was at the table shelling peas. She looked up. Hans smiled broadly.
     "I just took that painter to Boerenplezier," Hans hee-hawed, "he wears a beret, French-type." He sat at the table. "I thought Mr. Jonkheer would like to know what he's like."
     "We want to know!" Anton stood at the open parlor door. "I'll tell Father that you are here." 
     Cook cupped her hand at her ear and pointed at the closed door. Hans grinned. 
      When Anton came back he bade Hans to enter; who left his cap on the chair. 
      Queenie flung herself around the cage, screeching from the top of her little lungs when she saw Hans. Cees held his hands to his ears, shouting at Anton to stop the bird's antics. With a flourish, he took the cloth and draped it over the cage. He turned to Hans, saying that the bird recognized him as he often walked by the window, tapping the panes. Anton waved at Hans to sit down as he pulled out Nel's chair.
      Then Anton went to the chair next to his father. 
      "Well . . ." Cees began, "so Phlip arrived. Tell us what he's like."
     Hans fidgeted in his chair; then put his hands on his knees. "He's not like his relatives. According to my cousin Jan, those Zwolle folk are plain farmhands. And Phlip is showy. He wears a beret. I guess that's how a French artist looks like." He grinned. "Phlip got a brown beard and a moustache. He's got not much hair left on top. I guess that's why he keeps his beret on." [PS 187]
     Queenie chirped softly.
     "He wears a city suit. Not overalls," Hans continued. "He had a valise and a backpack with painting stuff." He heehawed "And he carried his easel as if it's a bishop's crook!" 
     Anton looked at his father—Cees had raised his eyebrows. "Did he say anything about Boerenplezier?" he blurted out. "Phlip should be excited living in such a beautiful farmhouse."
     "Phlip kept looking around." Hans leaned forward. "He said he would paint Boerenplezier [PS 38] and give the painting to you, Mr. Jonkheer, for inviting him. He likes painting Dutch scenes and wants to go to Dordrecht to paint sailboats. [PS 54-56] I told him to go nearby, to Zuiderzee." [PS 76]
     "What's your impression about Phlip?" Cees wanted to know.
     Hans fidgeted, eyes flitting around the parlor, and then he looked at Anton. "You have met our new milkmaid, Anneke?"
     "Yes. She's young and pretty. Well?" Anton frowned.
     "I said if he needed a model," Hans clasped his hands and looked at his boots, "that I could ask her." His tongue moved rapidly between his lips. Then he blurted out, "But Phlip wasn't interested in her!" 
     Looking at his father whose mouth had opened on hearing this puzzling tidbit, Anton snickered, got out of his chair and went to the cage. He took the cloth to unveil the bird. Queenie screeched "Fiepjes! Fiepjes!" 
      As if a grenade had exploded under his seat, Hans jumped up and ran out of the parlor—bumping into Cook, who shrieked "Adhoo!"
To Be Continued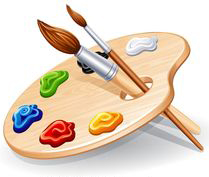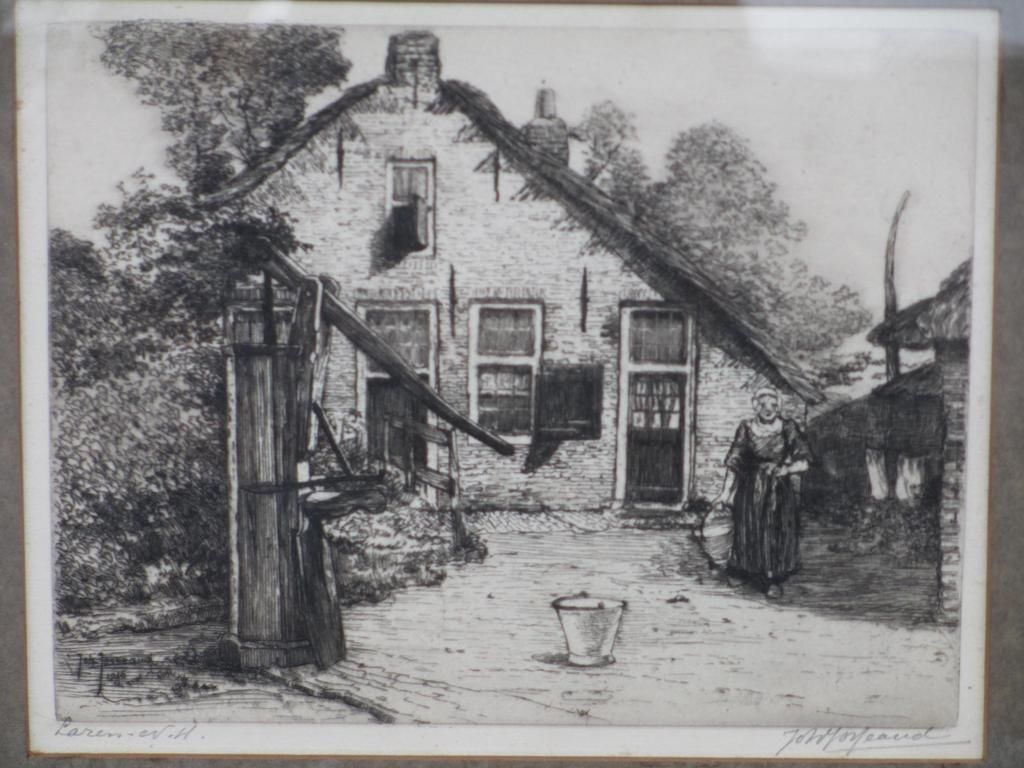 Farmhouse in Laren, Gelderland   
by 
Johannes Josseaud (1880—1935)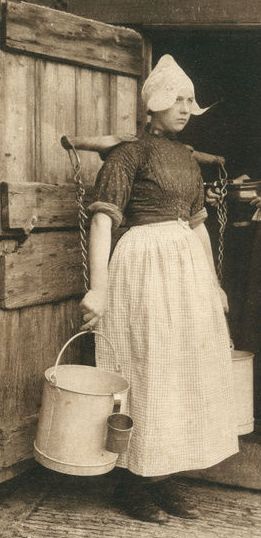 Anneke the Dutch milkmaid
     The cab came to a halt in Annastraat and Poldie got out. He walked toward the front yard. Anton came to meet him—saying he was looking forward to this adventure of exploring Dina's cottage and, as it was a cloudless day, the trip would be enjoyable. 
     On the way they paid Phlip a visit. He was at his easel putting Boerenplezier on canvas; behind him stood Anneke. Anton scrutinized the milkmaid. Elbowing Poldie, he whispered to look at her. He put his hand on Phlip's shoulder and, putting his mouth to his ear, whispered that a little birdie had informed him that this painting was a gift for his host, Mr. Jonkheer. Anton straightened, and stated that there was no hurry; he could stay until August. When the two left for Laren Phlip waved his paintbrush and Anneke, blowing Phlip a kiss, went inside the barn. 
     The cab took the road to Zutphen. Poldie wanted to know why he had to look at the milkmaid. So Anton let out what Hans had observed. Poldie said with a chuckle in his voice that perhaps the milkmaid was not his type? Then he said that, as he was now part of the Jonkheer family, he wanted to get it off his chest that his sister and Nicodemus had a family secret and Anton should know: Dina was pregnant with her fourth child. The oldest was a girl of six, her name was Mieke; then the boys: Nicolay, four, and two-year old Claudius. The boys could not talk properly, they had their own language. And that Nicodemus's background was somewhat obscure; Dina had told him that her father-in-law's family had a history of stillborn children. His sister was hoping that this child would be a healthy boy. 
     Anton said he would appreciate it if, on their way to their cottage, the Urbach family would stop at Villa Amourette. He'd serve lemonade in the front yard, beneath the apple trees, so the children could play. Poldie agreed it would be a great idea to introduce them because once in Laren the family would have a busy schedule; they would want to spend a day or two in Almelo where the couple got married in 1903. Dina, christened Leopoldina, was their father's favorite. He had not seen his granddaughter since his last trip to Amsterdam when Nicolay was born. This autumn the family was moving from an apartment in Amsterdam to a house in Laren, 't Gooi.
     Poldie told the driver to stop at real estate agent Frans Poos. They entered the office. Poldie inquired about getting transportation for his family; his brother-in-law liked to paint outdoors and they were looking forward to picnics at enchanting sites. The agent told them that a nearby farmer had a horse and buggy for hire. Locals delivered the daily necessities: the butcher came by; the green-grocer; the baker, and the farmer sold milk, butter, cheeses, and eggs. Poldie and Anton left with the key to the cottage. 
     As the cab was taking the scenic route to Laren, the two chit-chatted about country life; how healthy it was for children to roam the fields. The day that the cottage came on the market Nicodemus told him to rent it sight unseen. Poldie showed Anton a photograph of a picturesque house with dormers and a thatched roof; underneath was written in Dutch Vergeet mij niet [Forget me not]. Anton snickered, saying he was intrigued. 
     Arriving in Laren, a rural village, the coachman asked for directions to Vergeet mij niet. The country lane weaved between wheat fields and the carriage finally reached the cottage; it was painted a light blue and the shutters a deeper blue. Poldie told the cabby driver to return in about an hour. 
     Poldie and Anton walked around the upgraded farm house; Anton commenting about the blue, white and pink Forget-me-nots in earthenware pots. In the back was a large wood table and stools for eating outdoors. A small apple orchard bordered a wheat field ablaze with poppies and cornflowers; a path led to the outhouse. Poldie was aglow with praise; Nico would be in his element as painting was his heart's hobby. 
     They went to the front of the house. Laughing, Poldie pointed at the Delft blue rocking chair with a blue and white seat cushion next to the door, saying he could picture his sister enjoying the view. He put the key in the lock and flung the door open. Taking Anton by the elbow, he entered, shouting SESAME!
     The vestibule was tiled in brown. To the left, the open door showed the kitchen; it also had brown tiles. In the center, surrounded by stools, stood a round table and on it were kerosene lamps. In front of the large chimney facing the vestibule was a pale blue painted bench. A large cupboard held dishes. Near the window, facing the back, was a huge black range with next to it a pile of logs. On the wall, pans hung from hooks. Poldie opened the kitchen door to the yard; the water pump was in easy reach. He made sure the pump was in working order; the water was fresh and pure. 
     Poldie and Anton returned to the vestibule. Poldie opened the door to the room used for receiving company. The floor had black and white lozenge-shaped tiles. White linen curtains festooned the three windows. On the mantle of the white painted chimney were rows of red ceramic candle sticks. And in a half circle fronting the chimney were three ruby red velvet armchairs and two floral-print upholstered armless chairs. Small, black painted stools served as side tables. Poldie remarked that the decoration was up-to-date, and that the chairs were from a furniture establishment in Arnhem. Anton agreed that it was quality cottage-style.
     They returned to the vestibule and walked up the stairs to the bedrooms. The two large ones had each a double bed and the smaller room a single bed; the covers were made of light brown linen. The wood floors had no rugs. White linen curtains covered the windows. Each room had a dresser and on the wall pegs for hanging clothes. Anton commented that it was rather Spartan. Poldie acknowledged it was bare-looking but bedrooms were for sleeping and not for lounging around: especially not on vacation. 
     Once more they made the rounds of the rental. Anton picked some blue Forget-me-nots and tucked them in his lapel. Elated, Poldie whistled softly as he took notes; especially about finding out who owned cottage Vergeet mij niet.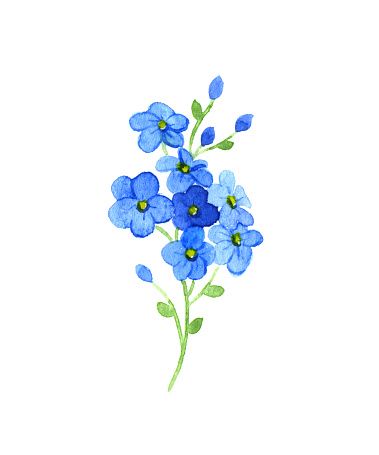 Cook knocked on the parlor door and said that Hans had information about the family of Mr. Moojer. Anton jumped up from his chair and hurried through the kitchen into the court yard where the carriage was parked. Hans gave him the message that Mr. Moojer's family would arrive on Monday the following week. In the meantime, could he come to his office? Excited hearing that the day of meeting the Urbach family was near, Anton decided to see Poldie right away and Hans took him to Arnhem. They had lunch at restaurant De Schimmel; eating croquettes and exchanging news. Poldie revealed that he was going to set up a meeting with Nico and Phlip at Boerenplezier. The two painters would keep each other company so that he had his hands free. This was the season for selling real estate; he had to work!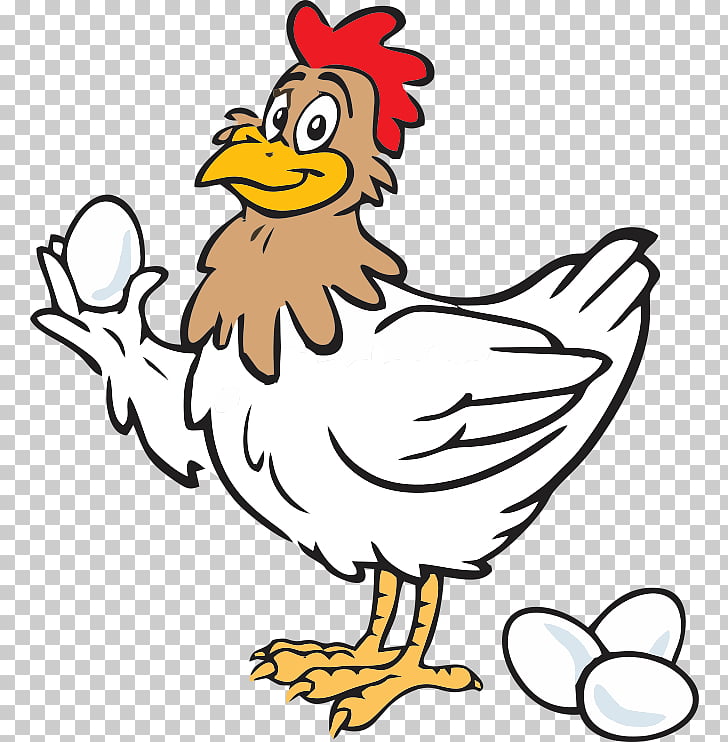 It was Monday.
     Hans set up a table and garden chairs under the apple trees. Cook draped a bright pink tablecloth embroidered with large, bright-red cherries on the table; mentioning that this was Nel's favorite and the children would also like looking at it. Hans said it was too pretty, and then, smiling at her, he went to get a tray with glasses embossed, like confetti, with red dots and a red ceramic plate with sugar cookies. Cook got a carafe with lemonade. She looked at the inviting scene and nodded. Anton asked her to open the parlor window because Queenie liked children. Her eyes smiled as she said "Adhoo" and went on her mission; leaving the parlor door to the hall ajar as well. 
     Anton pulled up a chair with soft cushions for his father. Eyeing the festive table, Cees wanted to know about this impromptu party for a family they had never met. Anton evaded his father's eyes when he handed him a glass with lemonade and began to explain that he was doing Poldie a favor—the visit would be short; the family was on their way to Laren for the summer; it was a big change from Amsterdam to country life but the children needed fresh air and discover the pleasures of nature. 
     With much clatter and coachmen shouting, two carriages came to a halt in Annastraat. Anton went to the gate to welcome them. Poldie was holding hands with a dark-haired girl and told him that Dina needed help with the youngest boy. So Anton introduced Mieke to his father. The girl's hazel-colored eyes were taking in the pretty set-up. She licked her lips, winking her lashes at Cees, who smiled and invited her to take a cookie. 
     Poldie returned with short, stout, dark-haired Dina, a woman in her early-thirties, holding Claudius in her arms. They were followed by tall, dark-haired Nico holding hands with Nicolay. Anton made the introductions. 
     Poldie was pouring lemonade when Cees said to Nico, "I heard you are interested in art. I read in the Batavia Post that Theodoor van Erp just finished repairing the Buddhist temple of Borobudur. I have a friend in Amsterdam whose cousin is affiliated with the ministry of culture in Magelang, Central Java. I wonder if you know Hendrick DeBron?"
     "Mina, his wife," exclaimed Dina—she put Claudius down so she could take the glass Poldie was offering—"is my best friend!" She held up her glass as if toasting. "Wilhelmina DeBron manages Gallery Ava Riss." Dina looked toward the parlor window. "Mieke! What are you up to?"
      The girl turned around. "Can I go to the bird?" 
     Within seconds Anton grabbed the boys by the hand and went to the front door, saying, "Mieke, let's say hello to Queenie." 
     Cees waved at Nico to sit next to him. "Paul, Hendrick's cousin in Jogjakarta, is a dear old friend of our family. For three generations we have served our country in the military." He turned to Poldie. "Please, fetch the photo in the dining room so I can show Nico." 
      Poldie brought the photograph. Dina and Nico were all ears and eyes when Cees began talking about the past. So he went to the parlor. Queenie was chirping softly, fluttering from perch to perch as the children whispered her name. 
     "I'll see if Cook can make us lunch," Anton said. "You stay here to keep an eye on them. If it gets unruly, Queenie is unpredictable, give her a nut."
     Anton went into the kitchen. The aroma of Javanese spices wafted from the stove where Cook was stirring in a pot. Hans was at the table cutting up cooked chicken. He joined Cook and stroked her hair. 'You are the greatest. Everyone likes your fried rice." 
     "I got jugs of beer from the tavern," Hans said. "Lemonade is for ladies."
     The door to the parlor opened. "I'm hungry," Mieke stated, and entered, closing the door behind her.
     Cook said, "Mieke, I'll make you something special. Come. I want to look at your beautiful dress." The girl held up her pink skirt, showing her pink shoes, and made her entrance dancing toward Cook, who had put the ladle in the pot to free her hands. "Girls look very pretty in pink," she said as they shook hands. 
     "I'm hungry." Mieke made no bones about her kitchen mission. 
      "Sure. Shall I make Peef Puff Poof for you and your brothers?"
     "Claudius," she sniffed, "stinky-stinky."  
     Cook raised her eyebrows. "Do you know how to change nappies?" 
     Mieke nodded.
     "Anton," Cook said with a straight face, "Mieke will show Uncle Poldie how to change stinky Claudius. There's a stack of nappies on the dresser in the bathroom upstairs." 
     As soon as the two had left, the parlor door opened again and Nicolay entered. He went straight for Hans who was wiping away tears because Anton had made a face at the bowl on the table. The boy stared at him in silence, and then uttered sounds as if he was in distress. "What is it, boy?" 
     "Peepeekaka!" Nicolay wailed. "Peepeekaka!"
     Hans looked perplexed. But when Cook hollered, "Show him the toilet and make sure it's clean when he's finished," he began to chuckle softly, like a hen. He took Nicolay by the hand and they left. 
     Cook began the preparations for the children's meal. From the pantry she took six eggs, three bowls, a set of small bottles labeled red, green, yellow and put them on the table. Then she got three small pink ceramic plates and three small spoons. She went to the room next to the pantry, where she slept, and got a highchair for Claudius and four cushions that she put on two chairs. 
     She had just finished her preparations when Nicolay and Hans returned. He rolled his eyes. "I'm getting sandwiches for the coachmen," he announced and strode for the exit door, snorting, "Peepeekaka? It's your turn next!" 
     Taking Nicolay's hand, all smiles, she made a fuss over him, and sat him on one of the cushioned chairs. She pointed a finger at her mouth, and looking into his eyes, said, "Hungry-hungry?" The boy nodded. She took his hand, and stroking his fingers, said,"Mieke-Mieke wait." He nodded. 
     Nodding at Nicolay, she took a pink plate and a spoon and put them in front of him. The boy took the spoon and, laughing, waved it at her. She waved back. Blowing him a kiss, she returned to her stove to add chicken to her rice dish. 
      When Poldie, Claudius, Mieke and Anton entered Cook pointed at the highchair next to Nicolay. Poldie put the toddler in his seat. Eagle-eyed Mieke grabbed two plates and two spoons and gave her little brother one set and put hers on the table next to Nicolay. Then, swift as a swallow, she appeared at the stove. 
     "You promised to make us Peef Puff Poof," she reminded Cook. 
     "Yes." She nodded at the girl; then turned to Anton. "Please tell Father that Hans is getting the coachmen sandwiches, so he can't help me. I will serve the rice on a platter in the kitchen picnic style. Poldie and you can clear the yard table?"  
      The men left, laughing, Anton saying that Father would be in his element introducing his guests to Javanese fried rice.  
      Cook turned her attention to Mieke. "Everything's on the table. Let's start." 
     And she took a large fork and beat the eggs in one of the bowls until frothy. She then took a teaspoon and said, "Give me the red bottle." So Cook put some red liquid on the spoon and dropped it in the bowl, whipping until the eggs were red. 
     Mieke clapped. "Is this Peef?"  Cook nodded. Then she beat the eggs in the second bowl. Without being asked, Mieke gave her the green bottle. Cook whipped until the mixture was bright green. "That's Puff!" Mieke shouted. Cook laughed. Mieke gave her the yellow bottle and Cook whipped up the last batch. "Poof!" the girl yelled.
     "Mieke, over there," Cook pointed to a small table, "is a plate with pink meringue kisses. Be careful! Put it here," as she made space on the kitchen table. 
     Licking her lips, Mieke came on tiptoes and put the plate down. Then she snatched two kisses and popped one in Claudius's mouth and the other she put on Nicolay's plate. All smiles, the girl looked at Cook who wagged her finger. 
     "Now we'll cook Peef Puff Poof on the stove. Watch me." 
      Cook took a large omelet pan, lit a burner, and added butter. "See how it melts?" Mieke nodded. "Don't let it get brown. Now, get me that bowl," she pointed at the red one. The girl handed it to her. 
     Cook used a large wooden spoon to put Peef into the pan. "Get me another bowl." 
     Mieke rushed to give it to her; and before Cook could ask for the last one she held up the bowl. Big-eyed, she watched Cook shaking the pan. "Oooh!" she exclaimed. "Confetti eggs!"
     Cook laughed and, holding up her spoon, repeated, "Confetti eggs!" 
     Claudius shrieked and Nicolay beat his spoon on the table. 
     Cook was in her element and told Mieke to sit in her place. The children sat next to each other like parakeets as she doled out the colorful omelet when the adults entered the kitchen with the tray with glasses, carafe, and cookie plate.  
     "Mooke!" Mieke shouted at her mother. "Look! Peef Puff Poof confetti eggs!"
     Dina rushed up to help Claudius who was eating with his fingers. Cook gave her a kitchen towel. Dina asked for the recipe. 
     "Mooke, I know how to make it. I'll show you at home." Mieke nodded vigorously. 
      Poldie was feeding Nicolay, saying, "This is a magic omelet." 
      Anton hugged Cook; telling her that she was everyone's fairy godmother. 
     Cees went to the stove and sniffed. "Fried rice!" he exclaimed. "Thank you, Kokkie!"
     Cook emptied the pan in a huge, round platter and garnished it with cucumber slices. She put her delicious Javanese fried rice platter on the sideboard; next to a stack of napkins, plates, forks, glasses, and the jug with beer. 
     She clapped and announced, "Lunch is ready!"
     While Cook and Mieke were feeding the boys, the adults were having a feast eating under the apple trees. Cees, in his element, put his arm around Poldie and said not to be formal and call him Father as he considered him part of his family. 
     Anton and Poldie took the empty plates to the kitchen. They returned with a tray with a coffee pot, sugar bowl, creamer, and cups. Following them was Cook shepherding the boys and Mieke holding the plate with pink meringue kisses. 
     "Father," Poldie said, "I'd like to introduce Nico to Phlip at Boerenplezier. Do I have your permission?"
     "Dina," Cees addressed her, "do you think Hendrick DeBron may be interested in evaluating Phlip's paintings?"
     "Mina will," Dina replied, "after all, she manages Gallery Ava Riss."
     "This gallery," Nico put his coffee cup on the table, "was once owned by the antique dealer Adolph Riss. And when Antonia, the present owner, got him interested in paintings, they started exhibiting young, Dutch artists. I'm sure Mina," he nodded at her, "will get Antonia's ear to get involved with Phlip."
     "Ava," Cees said, "why Ava Riss and not Antonia Riss?"
     "Antonia had a child," Mina replied, "before she married Adolph. The boy's name is Anton Terschelling. When Adolph died she decided to rename the shop Gallery Ava Riss. You see," Dina laughed, "her full name is Antonia, Vera, Amalia and so it became Ava Riss." 
     Anton clapped and said, "I'd like to meet Anton."
     "He's a teenager," Mina said, smiling.
     "Well, Anton," Poldie interrupted, "how about us going this Saturday to Boerenplezier and introduce them?" 
     Cees nodded as he said, "You have my approval!"
     The children hugging Cook, and Nico promising to visit often, they finally left.
     Cees turned to Anton. "Thank you for inviting this wonderful family. I had a great time!"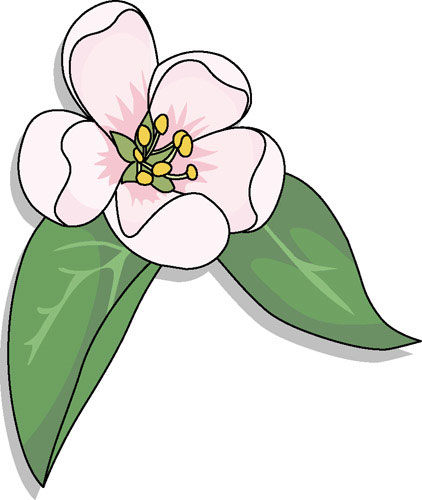 When the next day a letter arrived from Het Laatse Nieuws Anton rushed to his bedroom. Two minutes later he galloped down the stairs and burst into the parlor. 
     "Father," he shouted, waving the letter, "the editor wants to interview me! Here!  Read!" 
     Face aglow, Anton went to the cage. He gave Queenie a big smile, got a nut, and holding it in front of her beak, he whispered, "Sorry, birdie. Soon I'll be gone and no me to spoil you." 
     "Anton! Anton!" the parrot yelled from the top of her little lungs, and then turned to face the street . . . 
     "Son," Cees waved the letter, "this is news for celebrating."
     "Yes, Father! How about your rum punch and Cook makes her delicious corn fritters?"
     "Good idea. Let's invite Poldie for dinner."
     "I'll go to Arnhem and make sure he'll come helping us celebrate. And you, Father, talk with Kokkie about dinner."
     Anton hurried to catch the omnibus to Arnhem. 
     Hans drove Poldie to Villa Amourette. When he entered the front yard, illuminated by kerosene lamps, Cees was putting a carafe on the table draped with a red and white linen cloth. 
     "Good evening, Father." Poldie put his hand on his shoulder. 
     "Poldie, I shall miss Anton very much but I hope you'll keep me company, son."
     "It will be my greatest pleasure, Father," he replied, waving at Anton who was coming holding a tray with glasses and plates; Cook followed with a platter in each hand.
     "Father," Cook said, "I also made peanut fritters." She smiled at Poldie. "I know you like peanuts." 
     Poldie took a peanut fritter. His face lit up as he was chewing. "Kokkie," he said as he put his arm around her, "you spoil me." 
     Anton laughed. "You'll never replace me, Poldie. I'm the apple of her eye."
     Cees poured the punch into tall glasses. "Boys, help yourself," he said, sitting down in his chair, eyeing his glass; this rum punch was his secret recipe. 
     While the men were enjoying themselves, chit-chatting about their futures, Cook and Hans brought dinner. 
     Wide-eyed, Anton looked at his father who, together with Cook, had composed the menu. 
     Poldie got up. "Kokkie, it looks sumptuous." He took a satée and held it up. "How do I eat this?" 
     Cook handed Poldie a plate, took the satée, and with a fork pushed the chicken bits on the plate, putting the bamboo stick on the side. She smiled at him. "This peanut sauce," she took a spoon, "is very tasty," as she dribbled some on the chicken. 
     She took a large spoon, saying, "This is coconut rice," adding it next to the chicken. "This here," she pointed at a bowl, "is pickled cucumber. And in this bowl," she pointed, "is a spicy ginger-red currant sauce. Which one you want?" 
     "Everything you cook is tasty. I want everything!" Poldie blew her a kiss.
     Cees laughed. "In that case, whenever you are very hungry, come here and Kokkie will feed you." 
     "Poldie, eat your heart out." Anton snickered. "They say a man's love goes through his stomach."
     Hans laughed loud. Giving the men a sly smile, Cook returned to the kitchen followed on her heels by Hans, still laughing.
     The cheerful celebration was ending when out of the blue Anton said, "I've decided to leave on Friday so I can get acquainted with Amsterdam before my interview on Monday."
      Bewildered, Poldie put his fork down. "Can't you wait until Sunday? After all, Nico is counting on us," he said accusingly.
      "Don't worry, boys." Cees looked at Poldie. "I'll go with you. I'm now curious to meet this Phlip."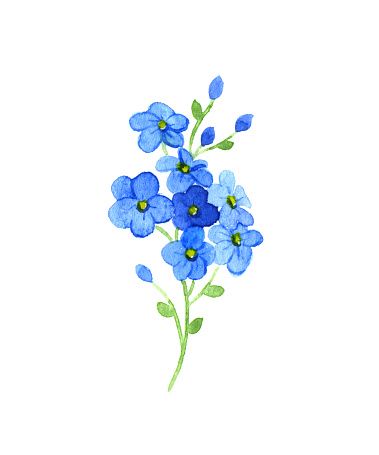 It was Saturday: a sunny day.
     Hans drove the landau, with Poldie in the backseat, to Villa Amourette. Cees was standing outside, eager going to Boerenplezier. Hans helped him getting into the carriage. Cook then handed Hans a hamper and bottles with punch and lemonade as well as glass goblets. He gave her a big smile and rubbed his stomach. She chuckled. 
     Sitting next to each other, the two men talked about Anton playing tourist in Amsterdam; Cees mentioning that Anton would need suitable rooms, and that Poldie should look for an honest real estate agent to help him. 
     When the carriage entered the lane to the family farm Cees took Poldie's hand and squeezed his fingers. "I'm excited, son, to meet this painter." 
     "Father," Poldie patted his arm, "I've never seen you this excited. What happened?"
     "I've an idea to surprise Anton." Cees whispered, "It's a secret." His brown eyes twinkled. "But I'll tell you because you are now brothers. If I like what he paints, I'll commission a painting for Anton's 30th birthday."
     "I like that." Poldie nodded. "It will stay a secret with me."
     The carriage came to a halt in the yard; the horses whinnying. 
     Nico came to greet them; announcing that Phlip was in the orchard sketching Mieke, and, he smiled brightly, that he had a surprise in store for them. 
     Greeting Nico, Hans scampered past them carrying the hamper. Anneke followed him with a brown terrycloth blanket and a large, soft pillow for Cees to sit on; Cook had thought of everything. 
      Poldie wanted to know if he had seen the painting of their farm.  
     "Phlip told me that he likes to sketch his object first, with a soft pencil, until it's perfect," Nico said. "He then takes a brush painting in the colors. I'm sure Boerenplezier will be wonderful when finished because I have looked at two of his paintings with scenes of Paris. He hopes to sell these here." 
     Nico took Cees by the elbow; Poldie followed them. 
     "I want you to meet a painter I met at the post office in Laren," Nico continued. "Johan Josseaud insisted coming along when I told him that I was on my way to meet Phlip. Mieke also wanted to meet Phlip. Let's join them." He laughed." Our artists are having a competition sketching Mieke." 

     Anneke was putting the red and white tablecloth on one of the five picnic tables in the cherry/apple orchard while Hans opened the hamper that stood on a bench. 
     "Faty!" Mieke waved at her father; she was sitting on a table.
     Phlip and Johan looked up from their sketchbooks. When they saw the threesome approaching they stood.
     Taking the pillow and blanket, Anneke came over. She put the pillow on the armchair behind Mieke; whispering that the girl should come down and greet Mr. Jonkheer.
     Nico introduced Johan. Cees nodded at Anneke who was draping the blanket on the bench to the left of the chair. She curtsied and joined Hans.
     Cees settled in his chair. He invited Phlip to sit on his right with Johan. Turning to Mieke, he smiled and said she should sit next to him on the blanket with her father and Uncle Poldie.
     "Phlip," Cees said, "I'd like to have a look at your two paintings of Paris so I have an idea about your artistic abilities."
     Phlip looked at Nico, who nodded, and he left for the farmhouse.
     "Look at my sketches!" Mieke showed the ones Phlip and Johan had made.
     Chuckling, Cees took them and scrutinizing one, he gave it to her, saying, "I like this one best."
     Gleefully, the girl pointed at Johan. Poldie and Nico laughed.
     Phlip returned carrying two canvasses. He sat next to Cees, saying, "This is Place de Clichy," [PS 5] as he gave him the painting. 
     "I like it!" Cees nodded as Mieke peered over his shoulder. "Have a look." He handed the painting to Poldie and Nico. Johan had joined them. 
     "And this is my favorite." Phlip gave Cees the other one. "Place Pigalle." [PS 49]
     "It's as if I'm sitting at a window, looking out at this busy, lively square." Cees smiled. "I like your art work, Phlip."
     Johan had joined Mieke, looking over Cees's shoulder. "A photograph can't do justice to this stimulating scene," he said. "I haven't been to Paris but I feel the excitement that we lack in Amsterdam where I was born and have lived all my life."
     "Nico," Cees said, "Dina should tell Mina to sell them at the gallery. Amsterdammers will acquire them, wishing to visit Paris. If I were younger, I'd certainly plan on going."
     "Art gallery, which art gallery?" Johan looked eagerly at Nico for an answer. "Perhaps I can show some of my work as well?"
     "Good idea," Poldie said and, taking Mieke's hand, he went to the table where Hans had laid out the snacks, punch and lemonade. Uncle and niece became a duo: Uncle playing host and niece, following his orders, was hostess. In no time, the hamper was empty!
     Having fun, the girl put her arms around Cees's neck, and whispered that she liked him a lot. In his element, Cees said she should call him Father. They were one big family. 
     Carrying the hamper, Hans scampered past the party towards the yard. 
     Cees rose and, nodding at Poldie, announced that it was time to go home. 
     The carriage came to a halt at Villa Amourette. Cees told Poldie that he was in a hurry: he wanted to write the letter regarding the painting for Anton's 30th birthday. They embraced. Hans drove Poldie home. 
     Quickstepping into the hall, Cees made a beeline for the secretary in the parlor. He opened it and took the inkstand as well as some sheets of letter paper. He then went into the dining room and put them on the table. Softly whistling, he took from the buffet a wood tablet. 
     Cees sat in his armchair. He put the tablet in front of him, the inkstand on his right and the letter papers to his left—then took a sheet and put it on the tablet. Smiling, pen in hand, he looked at the paintings on the wall. 
     Cees Jonkheer was ready to compose his letter to Hendrick DeBron. 
To Be Continued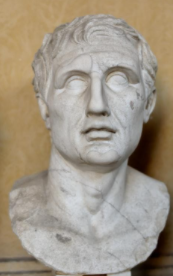 I have the structure worked out
I need only set the lines to it
MENANDER