Books that have Influenced MY Life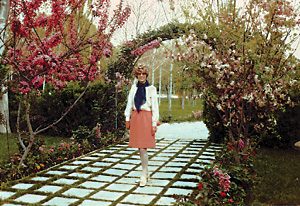 Author Donald N. Wilber
Persian Gardens & Garden Pavilions
me in Isfahan
Author Margaret Smith
The Way of the Mystics
The early Christian mystics and the rise of the Sufis
Author Freya Stark
The Valleys of the Assassins and Other Persian Travels
Authors Louis Pauwels and Jacques Bergier
The Morning of the Magicians
A story on extrasensory perception
Author P.D. Ouspensky
The Fourth Way
On the teachings of G.I. Gurdjieff: try to see yourself from a new point of view/self-observation.
Change your thinking and you will change your life.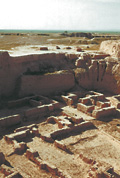 Author C.W. Ceram
Gods, Graves, and Scholars
Susa (Biblical: Shush)
Author Samuel Noah Kramer
History Begins at Sumer
The author's books, including The Sumerians, Their History, Culture, and Character,
inspired me to write about Sumer in the late Stone / early Bronze Age in my novel, Neolithic Culinary Delights
Author Julia Child
The Art of French Cooking
Her TV cooking lessons became my inspiration for creating meals for loved ones;
the kitchen is second runner up to my garden.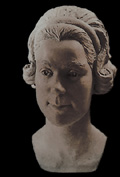 Author Pär Lagerkvist
The Sibyl and also
The Eternal Smile (Three stories)
Great reading for my novel The Blue Mirror
The sibyl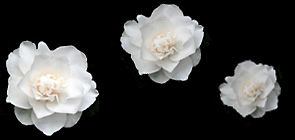 Use what talent YOU have
The woods would be silent if no birds sang there except for those that sang best.
~ Henry Van Dyke
Dear Henry, thank you so much for your encouraging line.
My role models, the ones that sing best, in my opinion, are
Austrian author Richard Katz
Kleinode der Natur (Diamanten, Orchideen und Kolibris)
Stories about diamonds, orchids and hummingbirds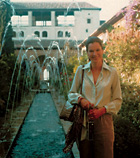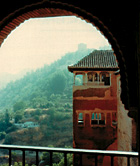 Author Washington Irving
Tales of the Alhambra
Master-stories about the Alhambra in Granada, Spain.
Author Jon Godden
The Seven Islands
The story about India and the holy river Ganges; a Sadhu, holy man, and the creatures that inhabit his island.
Author Hermann Hesse
The Journey to the East
He who travels far will often see things far removed from what he believed was Truth.
Author Agatha Christie
from you I learned how to plot
! — Rumors here . . . whispers there — !
As a bat does by perception,
Gossip flies all through the air,
Its fragrance a subtle deception.
Author Daphne du Maurier
Jamaica Inn
the unforgettable novel. And her fabulous short stories, my favorite one
The Blue Lenses