2022—website
THE MYSTERY OF THE MISSING PORTRAIT
Continuation of 2021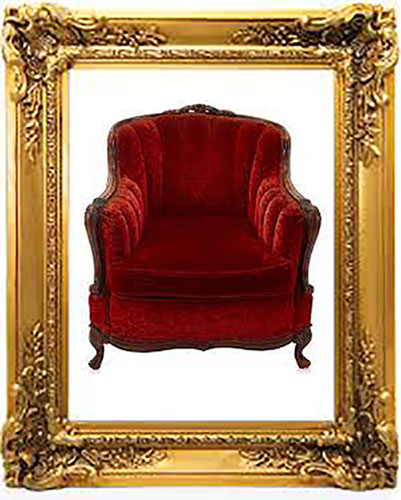 Amsterdam
December 1925
Gallery Ava Riss
     It was the day before Sinterklaas that Phlip ushered Teddy Rockwell into the gallery where he would meet his angel on Earth: Mieke.
     Dina and Mina had carefully chosen Mieke's long-sleeved silk dress—soft foam-green with a white cloudlike print enhancing her hazel eyes. Her dark brown hair, parted in the middle, was pulled back into a chignon—showing off her oval face.
     Mieke stood in front of the lit fireplace holding in both hands her white fan when the two men entered. Tony and Mina rushed up to welcome them. Poldie and Dina joined Mieke. Johan came with a tray, offering Mosel. They cheered Teddy's "homecoming". Tony told him how much he had enjoyed reading about angels and the afterlife.
     Mina guided the party to the back room decorated with yellow-painted wooden shoes filled with hay and green apples. Phlip was showing Teddy a canal scene on the easel, Johan's oeuvre, when, out of the blue, Kasper showed up with a red-and-gold-wrapped parcel.
     "Mieke!" Kasper shouted. All smiles, he came and kissed her on both cheeks. "I have a present for you. Happy Sinterklaas!" and he gave her the parcel.
     All eyes turned to the couple.
     Phlip put his hand on Teddy's arm and said, "Dina told me that Kasper comes often to Laren for a chat with Nico. He, also, has grown very fond of Mieke, Dina said. She hopes he'll propose one day."
     Teddy looked at his watch. "I've a meeting with a Dutch art collector in fifteen minutes." He waved at the party admiring Kasper's gift. "I'm giving a dinner party tomorrow at my hotel. Phlip, please invite Mieke, her mother and uncle, so we can chat at leisure."
     Phlip stood at the window watching Teddy enter the hired automobile. Dina joined him.
     "Your scheme worked like a charm," Phlip said in a low voice. "Tomorrow we have dinner at hotel Amstel."
     "Wonderful," Dina said as she squeezed his arm. "Kasper will be thrilled to get his dream fulfilled. I'll sign the document before he says goodbye forever to our Mieke."
     "I agreed to help you, Dina," Phlip said, "because Teddy and I have formed a deep friendship. And Mieke will cement the bond."
     "I need to be alone with Kasper and Mina." Dina went to the back room. "Please Phlip, take Mieke, Tony and Johan to our café."
     At the office, Mina sat behind the desk on which was a handwritten document. To her left, Dina and Kasper smiled at each other—like parakeets ready to pair.
     "Kasper," Mina said, "I understand that you met Adam da Costa at law school in Leyden."
     Kasper nodded. "Adam is from a prominent family in Curacao. They run a law firm in Willemstad." He took Dina's hand. "Adam offered me a partnership. When I told Dina, she suggested I fulfill my dream." He pointed at the document. "Adam was forthcoming. He told me that a down-payment of half the amount would be agreeable and the remaining sum to be paid in five year installments."
     "Yes," Mina said, putting a finger on the document. "Dina, how were you able to sign over two hundred thousand guilders?"
     "Phlip loaned me the money." Dina smiled. "We have a private agreement how I'll pay him back." She looked Mina in the eyes. "I told you so when we discussed mother-in-law . . . benefits."
     Mina chuckled. Nodding, she rose, and said, "Dina, sit and sign."
     With a flourish, Dina signed. She rose, and waved at Kasper to sit and sign.
     Mina came with a tray and served Moet & Chandon.
     The women toasted, "Kasper . . . here is to your great future in our Dutch West Indies!"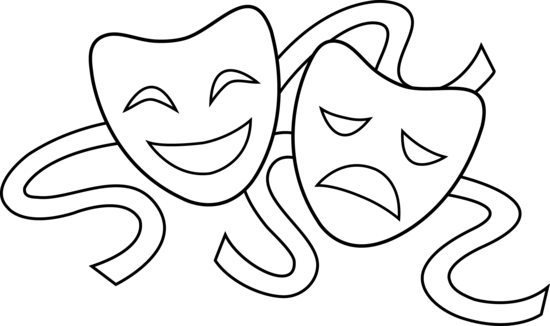 At Hotel Amstel
     Poldie told Mieke, without blinking an eyelash, that Kasper's gift had been a farewell token. Kasper was leaving for Curacao to practice law because Moeke had told him, point blank, that she would not let her eldest daughter leave home for married life in the West Indies.
     Dina thought it prudent to prime Mieke—for her dinner debut—how to bewitch Teddy. He should be fascinated by her captivating smile. She should catch his eye and smile often; hoping he noticed that she resembled his mother.
     Dressed in angelic white, Mieke sat to Teddy's left and next to Phlip. Dina, in proper navy blue, sat between Teddy and Poldie. The dinner conversation started with the host graciously asking Dina to select the main course. Her eyes, glued to the page with "viandes," lit up and, looking at Teddy, said that her favorite dish was Roast stuffed Rib of Veal and was listed as Carré de Veau a la Duxelles: specialty of the house.
     As if yielding a baton, Dina voiced her charm telling stories of her youth—Teddy understood Dutch—making him laugh. Mieke, all smiles, occasionally put her hand on Teddy's arm so he would pay attention to her. When the table was cleared, Teddy asked Mieke to choose their dessert.
     Mieke turned to Phlip and asked him if he remembered the dessert his sister Eleanor had served the previous summer. Phlip smiled, saying that pious angel mousse was also his favorite. The maitre d' said that the pastry chef daily made this mousse as his own wife craved it. Broadly smiling, he said, looking at Teddy, that this mousse was laced with rum and cognac. Teddy laughed loudly, saying his tipple was whisky; therefore this dessert would be his favorite as well. He turned to Mieke, asking if she'd like champagne with her angel dessert. The sommelier recommended Roederer Rosé.
     Face flushed, Teddy asked Mieke how old she was when Phlip came into her life. Giggling, Mieke told him that she was five years old. She met him in a park in Paris where he was painting a flowering apple tree. She joined him and they started talking in Dutch! Her parents, she explained, had taken her and her brothers with them when they visited Paris.
     Dina put her hand on Teddy's arm and said that she and Nico had been celebrating their 7th wedding anniversary. She gave a vivid account that in 1910 traveling from Amsterdam to Paris with three small children had been an odyssey: packing diapers; baby food; toys, and the twin baby carriage; and so on.
     Teddy stared at her; then he asked why the boys had to come along. Dina replied, folding her hands as if in prayer, that none of her siblings had offered to look after them. She nodded at Teddy when she said it was a promise Nico had made, because at the time of their marriage he couldn't afford this trip.
     Phlip put his arm around Mieke who had closed her eyes when her mother "relived" the family odyssey. When Teddy wanted to know where the boys were, he replied that the youngest had died of whooping cough; and the older boy was in a private home for handicapped children because he had fallen in a canal, hit his head on a boat, nearly drowned, but was rescued. The poor boy's brain had been permanently damaged. Phlip wiped away a tear telling the sad story. Teddy was visibly moved and took Dina's hand, squeezing it. Poldie then told a story about the time when Mieke and Nikolay were playing on the beach at Zandvoort . . .
     When the party left the hotel, Teddy, in high spirits, embraced Mieke and kissed her on her cheek. He put his arms around matronly Dina and accepted her luncheon invitation to join them in Laren four days hence. Phlip and Poldie smiled.
     As the men escorted mother and daughter to the gallery, where they were staying with Mina, they agreed that Dina had wrapped the American around her little finger. Phlip whispered in Mieke's ear if she could imagine being married to Teddy. Then he told Poldie that he wouldn't be surprised if Mieke would soon become Mrs Rockwell; to be shown off to gossipy Pittsburgh society. Poldie smirked when he said in a hushed voice that the jilted suitor returned with a 20-year-old, beautiful Dutch wife.
     The following day early morning, Phlip and Poldie showed up at the gallery. Poldie took Dina for a stroll and told her it was necessary for Nico to return home immediately as Teddy might propose marriage. He suggested sending Nico a telegram that Phlip had told her: No Nico, no proposal. Mincing no words, Dina said that Gigi would cry her eyes out if Faty would not celebrate Christmas with her and mummy. Nana would need a "plaster": benefits. Her dear brother should mention this to Nico, who should offer Nana two thousand guilders as a gift from Gigi's sisters Mieke and Phina. Dina and Mieke returned to Laren.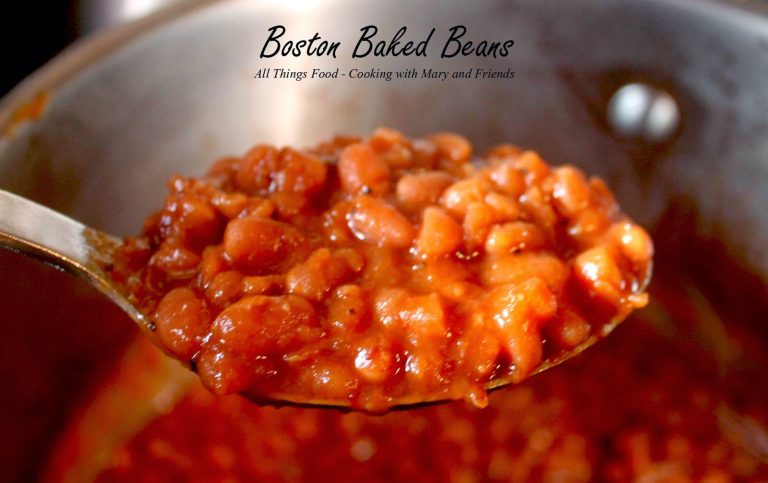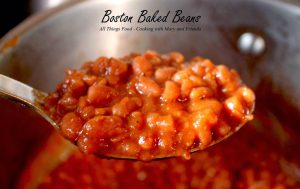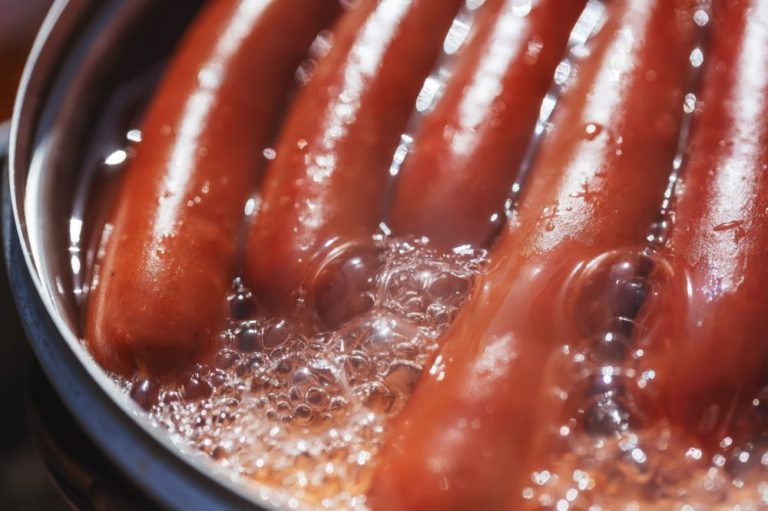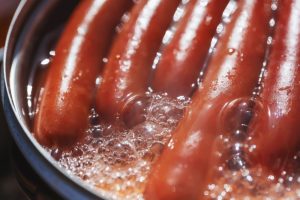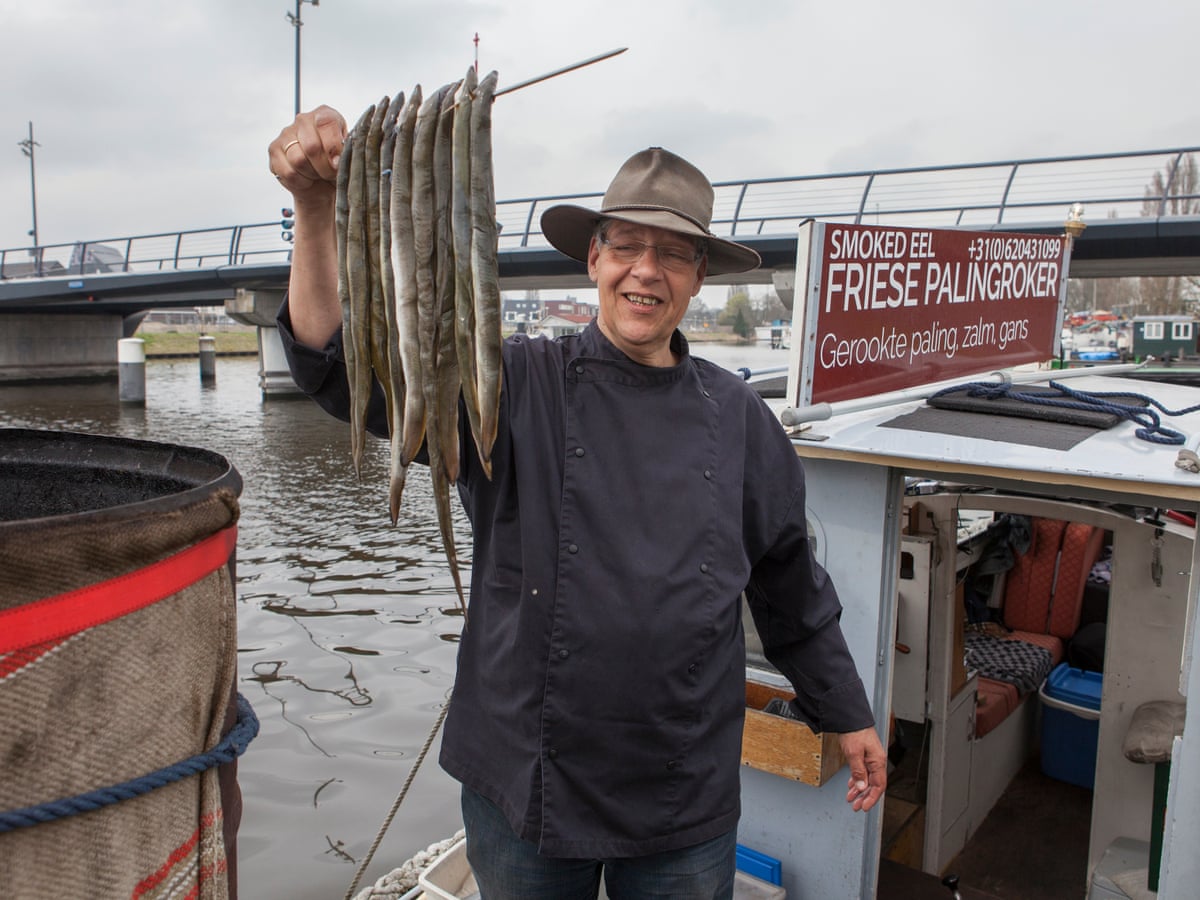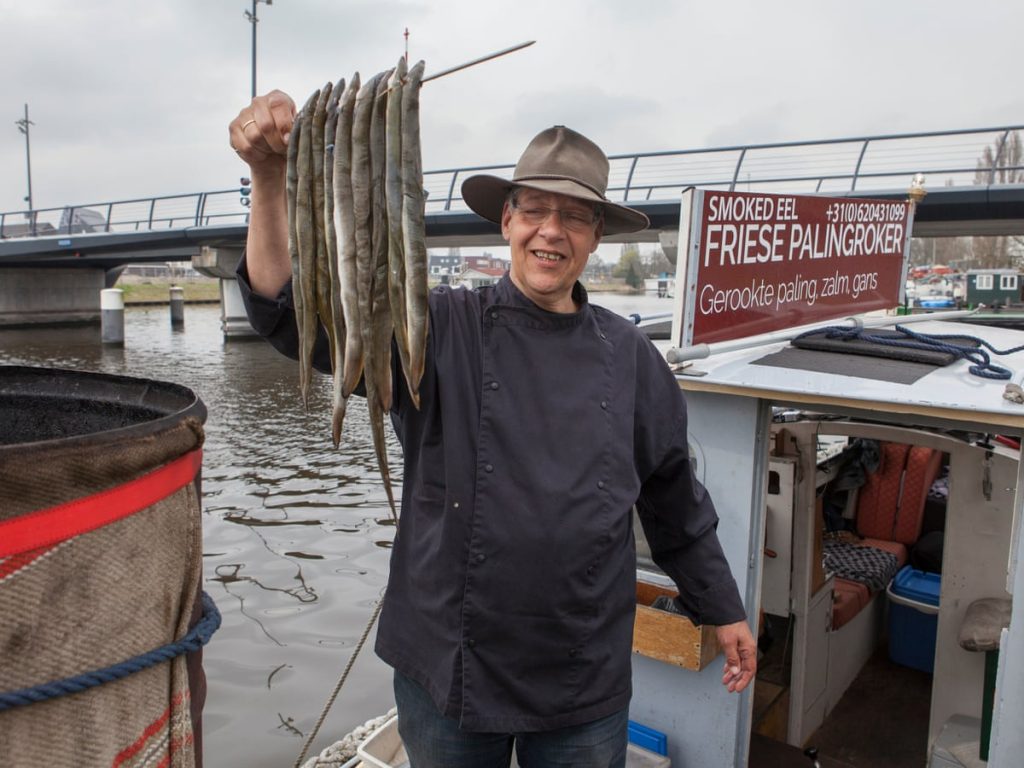 Laren
     Dina had made the acquaintance of Eva Brughes, born in New York City of Dutch parentage, housekeeper at De Wilde Zwanen, some years ago. She knew that the American painter and his wife were celebrating the holidays in Boston. So Dina, wanting to surprise Teddy with a memorable luncheon, went to consult Eva about Yankee cuisine.
     As the two women sat in the spacious kitchen of the Singer villa, Dina told Eva that she wanted to impress an American who had bought a portrait of her Mieke at Gallery Ava Riss, managed by her best friend Mina. She got up, and eyes shining, whispered in Eva's ear that he might turn out to be a suitor. Eva chuckled and put a finger to her lips. She said that she once worked in the kitchen of a German restaurant in New York City: Luchow's was a Yankee magnet. Typical Yankee cuisine would be Boston baked beans with frankfurters called hot dogs. New England fish chowder was also a favorite dish, especially in winter. Her employers liked roasted chicken with cranberry sauce. Eva suggested that Dina also prepare a Dutch dish like smoked eel. She offered to help her at the luncheon; saying she was eager to meet the American "bidder."
     When Dina left, Eva gave her not only recipes but also 4 cans of baked beans and a canister with dried cranberries.
     The next day, Dina, Mieke and Phina went menu-shopping; returning home carrying baskets loaded with produce. In the afternoon, Mina arrived. Eva dropped by, enquiring if the ladies needed tips about how to prepare the fish chowder. Mina quizzed Eva about her employer; and when Eva told her that William Singer was from Pittsburgh, Mina, now worked up, told her that their guest of honor was also from Pittsburgh. Eva laughed and wondered if the men knew each other. She promised to come over after breakfast and keep an eye on the range while they were feasting.
     When Dina closed the front door, thanking Eva for her kindness, she took Mina by the arm and they returned to the kitchen. "Mina," she said in a low voice, "the widow was married to a Singer. I don't want Teddy to hear that name. You understand?"
     "But why did you ask her to help?" Mina crossed her arms.
     "She offered," Dina said, leaning against the door. "It would have been downright rude,"—her bosom heaved—"she would become suspicious, if I had told her to stay home; that she can't come because,"—Dina swallowed—"because that name is banned in this house."
     Mina sat down, and pulled out the chair next to her. "Dina . . . let's have a little talk."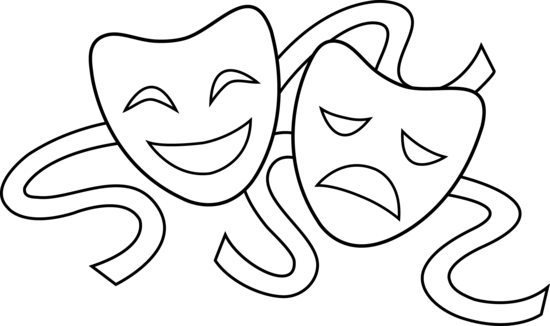 After breakfast, a cab pulled up at villa Uhrbach. Phina and her girlfriend Truusje, bundled up, ran outside, followed by Eva. They were going to attend a circus performance near Amsterdam; followed with a late lunch at a fancy restaurant recommended by Eva. She was promised to meet the "future husband" at their engagement.
     Dina and Mina waved the party goodbye; then, laughing, they embraced. Shivering, Mieke stood at the front door watching them. When the two friends turned to enter the villa, Mieke wanted to know why Phina was sent away.
     Mina took Mieke by the arm and went inside, saying that her little sister shouldn't be exposed to silly conversations when men drank too much. As they entered the kitchen, Mina pointed at the bowl of home-made advocaat on the side-board. "More than ten years ago," she said, "I attended a party where advocaat was served and my husband made a fool of himself."
     "Kokkie," Dina said in a smooth voice. "It was the last time she made us dinner."
     "Peef-puff-poof omelet," Mieke said with a laugh. "That's when Faty and you met Father and Queenie."
     "Mieke,"—Dina took her hand—"remember that we met Phlip in Paris." She winked at Mina.
     "Mieke, let's get dressed for this momentous occasion," Mina said.
     The wall clock in the hallway struck twelve. Mina was in the kitchen, looking out the window, when a dark gray automobile parked at the studio. "Dina," she shouted, "our aspirant has arrived!"
     Dina, in navy blue, opened the front door and waved at Teddy, Phlip and Poldie, who carried a potted plant. Poldie passed her and went straight into the dining room where he put the white cyclamen in the cache pot that stood in the center of the table with six place settings. Then he went into the kitchen.
     In the meantime, Dina ushered Teddy and Phlip into the parlor where a fire crackled in the chimney. Phlip took Teddy by the arm and guided him to a set of armchairs near the windows. They set next to each other. Dina sat across from them and started her chit-chat.
     The door opened and Mieke let Mina, in a black skirt and long-sleeved white blouse, enter. She was holding a tray with six goblets and was followed by Poldie with the bowl of advocaat. "Long live our Dutch potion!" the duo sing-songed in unison. Teddy rose and offered to help Mina. She blew him a kiss, and put the tray on the coffee table. Grinning, Poldie put the bowl next to the tray.
     Dina rose, and joined Mieke; who wore a two-piece rose-colored dress. Holding her daughter by the arm, Dina steered her toward the blue velvet sofa in front of the chimney. Teddy stepped up. Smiling, he shook hands with Mieke, saying she looked angelic. Phlip put his arm around Mieke and whispered in her ear that she looked enchanting. She smiled at Teddy.
     Then Phlip sat next to Mieke on the sofa. He touched the pink and fern-green bow of her ponytail, saying in a low voice that Mina had a seductive touch.
     Poldie spooned advocaat in the goblets; and Mina passed them around. She held up hers, saying, "Welcome, Teddy! Let's toast to a warm relationship."
     "Mina and Dina," Teddy said as he raised his goblet, "here's to our friendship."
     "I hope you'll like our Dutch treat," Dina said. She took the little spoon that was on the side of the goblet and started to eat.
     "Outstanding!" Teddy said. "Has this treat a special name?"
     "How about," Mieke said, chuckling, "pious angel nectar?"
     Everyone laughed.
     Teddy held up his empty goblet, winking at Mina.
     Poldie took the bowl and went around, filling up the goblets. Phlip returned to his seat next to Teddy. Poldie joined his niece on the sofa.
     Like a contented cat licking its whiskers, Teddy looked at the tray with empty goblets.
     Poldie took Mieke's hand, rose, and pulling her up, said, looking at Dina, "It's time to eat!"
     Mina put a plate with peeled, sliced eel and thin slices of white bread in front of Teddy, saying that in Russia people started their meal with caviar but in Holland it was smoked eel. Poldie held two carafes and asked Teddy if he preferred Dutch eggnog or Mosel. Teddy pointed at the eggnog, saying it looked like nectar. Poldie put the carafe next to Dina, and served Mieke Mosel; she sat across from Teddy.
     The fish chowder got high accolades; Teddy saying it was as good as at Bookbinder's restaurant in Philadelphia.
     Then Mina served him a plate with Boston baked beans and a hot dog, saying that he'd be at home with this Yankee dish. Teddy's face lit up. He ate with gusto. Dina made sure to replenish his goblet with the milk diluted nectar that Poldie had infused with cognac.
     Finally, Teddy put his hands on his stomach, saying to Dina that this was a memorable meal. She put his hand on his arm and told him that her husband would be home for Christmas and that he'd be more than welcome to join them for roasted chicken with cranberry sauce; another favorite Yankee dish.
     Face flushed, Teddy put his arm around Dina and then . . . gave her a smacker on her mouth! Phlip and Poldie, looking at each other, winked, and Mieke, holding hands with them, was all smiles . . .
     Mina had left and returned with a bottle of Roederer Rosé. "Let's drink to a warm reunion at Christmas," she said.
     While Phlip got the champagne flutes, Poldie uncorked the bottle.
     Dina, with one hand on Teddy's arm squeezing him, raised her flute. "Tot ziens, Teddy," she said, blowing him a kiss, "until we meet again on Christmas day!"
     The gray automobile returned to Amsterdam with not only the three guests but with Mina as well. Dina had instructed her to get inside information regarding Teddy's situation in The Hague. While she had been refilling his goblet with "eggnog", he had revealed to her some intimate knowledge that had to be confirmed: it would involve plotting her Christmas dinner. Dina also gave Mina instructions what to do in case her hunch had been accurate. And then came the bomb-shell news that Poldie got "infatuated" with an American woman with a 3-year-old daughter; this American had once been married to a Dutchman. She had been looking for a smaller apartment; that's how Poldie had met her.
     So when Mina arrived at Gallery Ava Riss, she first had an "intimate" conversation with Tony. She told him that Phlip was moving to France; that he was worried about Johan being by himself, alone; that he had suggested to her that he, Tony, should take over; that it would benefit them both. Tony's face lit up. They celebrated with a bottle of Roederer Rosé.
     Next on Mina's plate was inside information about Pastor Rose. She asked Tony for help. He went to visit Friso and Daniel in The Hague; he returned with some juicy news.
     Her brown eyes glistening, Mina wrote Dina that her hunch had been well-founded. Tony, she wrote, would also help her getting additional news on Poldie's "client."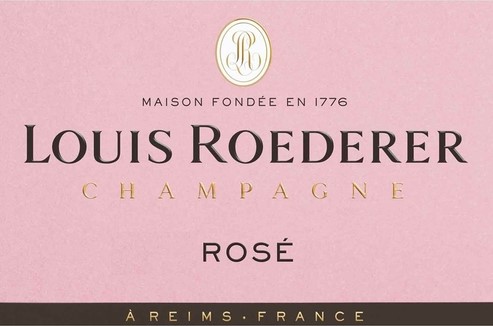 When Nico arrived at villa Uhrbach, he and Dina went for a stroll to discuss the "pre-nuptial" event. He suggested reserving a private dining room at hotel Hamdorff; and she should ask the chef to prepare the Yankee chicken from the recipe she would provide. With a sly smile, Dina suggested that dessert—pious angel mousse and pious angel nectar—be served at their home. Dina said she would reserve rooms at the hotel for Teddy and Pastor Rose. Nico should write a warm Christmas invitation and she'd post the letters the next day.
     In the evening, while Nico wrote the invitations, Dina eyed Mina's letter regarding the juicy news Tony got from Daniel.
     The following day, Dina paid a visit to Eva Brughes at De Wilde Zwanen for advice; saying that the big day was approaching, and that Phina might spoil it; the little girl had a selfish streak, wanting to be the center of attention. Eva's eyes lit up as she nodded. Dina then asked Eva if she would be so kind as to come up with a solution.
     Dina danced in the living room when she read that Teddy and Pastor Rose accepted with great pleasure the invitation spending the Christmas holidays with them at Laren. She sent Poldie a telegram to come immediately for an important talk regarding his future. Without delay, Poldie arrived. Mieke and Phina were thrilled to see their uncle. Nico, remembering the free lodgings he had in Amsterdam during the war, welcomed Poldie with a hearty embrace.
     Brother and sister went for a stroll so they could chat in private. Dina enquired after "Amelia." Poldie raised his eyebrows and shrugged his shoulders. She presented him with an "idea" on how to improve his financial situation; painting a rosy picture of also moving to Fontainebleau; of setting up house with Amelia and Geena. Once Mieke was married, he could become the sole agent buying properties; and eventually manager of Rockwell Estates Worldwide.
     After much give and take, Poldie was also good at bargaining, he agreed to come to Laren for the holidays by himself. He'd stay with Teddy and the pastor at the hotel instead of rooming with Phlip at his studio.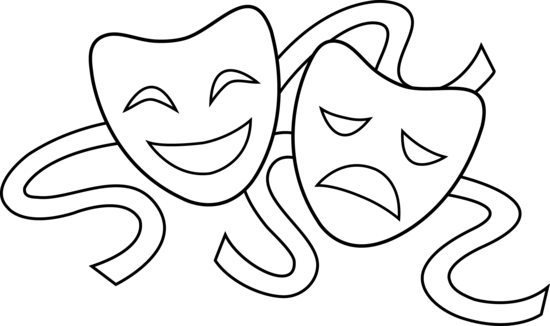 Laren
It was Wednesday, December 23, 1925
     With fanfare, ringing the old-fashioned carriage bell, Hans parked the star-decorated landau at villa Uhrbach. Poldie dashed from the studio, and Mieke and Phina emerged from the villa, followed by Dina, Nico and Eva.
     With a big grin on his face, Hans came down; they elbowed each other to greet him.
     Hans opened the carriage door and a boy stepped out. "This is Jaap, my eldest son. He's seven," he said.
     Phina shook the boy's hand. "Jaap, I'm Phina. Thank you for inviting me on this trip. I can't wait to see the stars at castle Bree."
     Hans patted Jaap's head. "All he wanted for Sinterklaas was meeting his godfather, Count Jacques de Bree," he said with a smile. "The count had been very generous to my family. I was honored that he would be godfather to my first born son."
     When Dina offered hot cocoa, served in the kitchen, he declined, saying he wanted to reach Belgium before it got dark. Nico gave him two small duffel bags. Phina and Eva joined Jaap.
     And with much fanfare, and hand-waving, the landau, hood down, departed.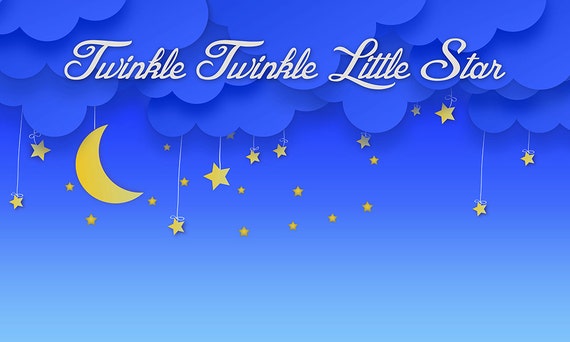 Dina held out her arms invitingly—Mieke and Mina linked.
"And now we have to concentrate on the arrival on Friday of our unconventional pastor, and most importantly . . . our candidate"—Dina nudged Mina as she chortled—"or aspirant."
TO BE CONTINUED