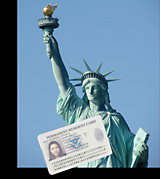 It was March, 1957. The SS Maasdam blew the foghorn as we slowly approached Hoboken, NJ. Bundled up in a heavy winter coat and engulfed in mistiness, I stood on deck, eager to get my first sight of the "Promised Land." When the Statue of Liberty suddenly came into view as if a curtain had been raised, I had a knot in my throat. And tears welling up in my eyes, I whispered, "The land of dreams." Over the years, I re-entered the land of dreams by air. But nothing is more exciting, nothing more heart-throbbing, than approaching Lady Liberty when she's wrapped in fog and sudden streaks of sunbeams show her in full glory: A beacon. Welcome to America!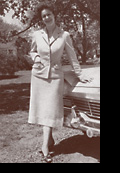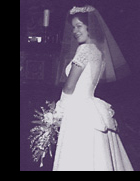 The Dutch Reformed Church, our sponsor, had rented and furnished a house for us in suburban Philadelphia. Papa bought a yellow Chevrolet so he could commute to work. I attended Drexel Institute of Technology. There were two other foreign students but I was the only one enrolling in Home Economics 101. I was so excited when the teacher showed us the latest state of the art appliances "in color" I had seen in the Sears Roebuck catalog. Soon I realized that my high school "British English" was inadequate. There were no special classes like American English for foreign students. I could enroll again when I felt I could follow the courses. To improve my American, I decided to enter the workforce.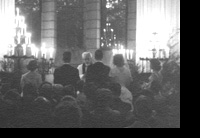 My first job was at Curtis Publishing Company (Ladies Home Journal) in the research library department. In the evenings I went to a business school and learned typing. I got my driver's license and bought a second-hand car! One lucky day I was offered the job of secretary/assistant at the Dutch Consulate "in residence" at the Holland America Line; my other duty, for the cruise line, was receptionist.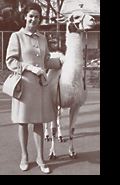 On a cold January day, 1959, a small, elderly, rotund woman escorted by a tall young man came to have her passport extended. The consul was away so I helped fill out the forms. Afterwards we chatted in Dutch. The woman invited me to have tea with her at her daughter's house where she was staying; the tall young man would fetch me! Grandson understood Dutch and smiled. A year later we were married in the family's private chapel, his father, a minister of the church, officiating.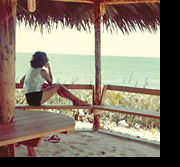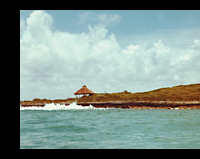 Summers we spent in the States and winters in the Bahamas. I became involved with Save the Children and other, home-grown charities. I started collecting orchids (from Florida mostly) and a small greenhouse was added next to the kitchen. I wanted to continue my education and, as I liked traveling and history, I chose archaeology, enrolling at the University Museum of Archaeology and Anthropology in Philadelphia.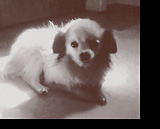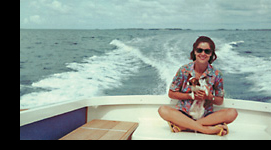 My first "ruin-trip" (See Travels) was to Italy; visiting the Etruscan sites north of Rome and Pompeii, Herculaneum, and Paestum in the south. Well, I got "hooked." I attended Berlitz School of Languages in Philadelphia to learn Italian and Modern Greek; I thought it would come in handy. Then I added Farsi (Persian) after reading the book Persian Gardens and Garden Pavilions and decided to go for Near Eastern ruins.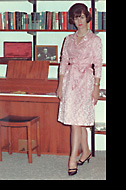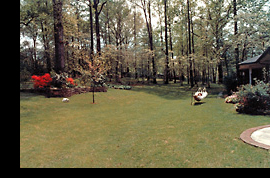 After my divorce, I went to Greece to meet the two girls I had sponsored with Save the Children; one lived in Corfu and the other north of Athens. I also did the rounds of ruins; my favorite place was Epidaurus. Lo and behold, I met an American man and we clicked. He told me he was in the process of a divorce. But I soon learned not to get involved ever with a married man; "divorce" is mostly in their heads.
So, after this heart-breaking affair, I went with Swan Tours (of London) to Persia/Iran and Ethiopia (See Travels).
on to page 3, Returning to Europe >>